Writer: Lisa Lavia Ryan
Photographer: Rich Sanders
Jared Ledesma's take on San Francisco? It's pretty straightforward. 
"If you're after the 'designer' experience, you can stay at the Fairmont and do all the shopping you want at Chanel, Dior and Louis Vuitton; all of that is there," he says. "But if you really want to see San Francisco, throw on some jeans and comfortable shoes, and open yourself up to some places you may not have considered." 
Ledesma, a Bay-area native, moved to Des Moines two years ago from Oakland to become assistant curator at the Des Moines Art Center. His prior roles included curating at museums in San Francisco, including the San Francisco Museum of Modern Art, and he knows the city as only a native would: by walking it for years. "No one drives there, and when you're not in a car, you're able to explore in a whole different way," he says.
To see the city Ledesma's way, find a reasonable flight, plan to spend at least an extra-long weekend, slip on your favorite hoodie, and prepare to pace your mimosas and Manhattans. (You'll also be sampling a little French cuisine—but not, Ledesma stresses, "the ultra-fancy kind.")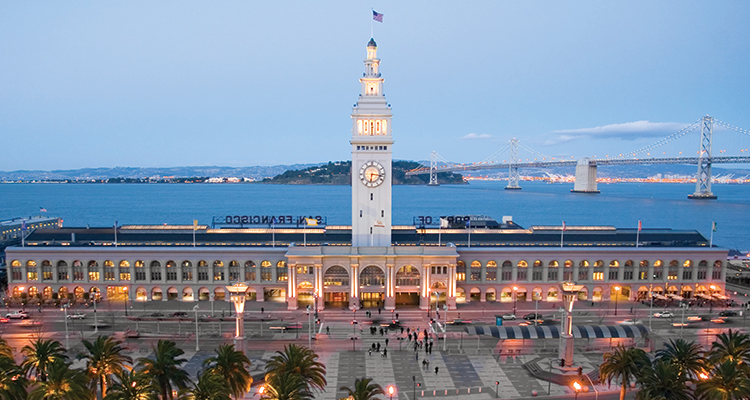 Ferry Building
First, let's eat. Then, let's drink. You'll want to sleep in a bit after your late flight, and you'll likely wake up hungry. Especially if you're a first-timer to the Bay Area, there's a good chance you'll also want to see some shoreline. 
Ledesma's recommendation for both: the Cliff House, just north of Ocean Beach in the city's Outer Richmond neighborhood. 
"It's been around since the 19th century; it's literally built on a cliff. You look out of tall glass windows, and the beautiful beach is just right there," Ledesma says. "It's had a lot of incarnations; it even burned down once, and they rebuilt it. 
"There's something really magical about it. I took my boyfriend there on his first trip to San Francisco, and we ate good brunch food and drank mimosas and just took it all in. If you're in a romantic situation and you want to set the tone for your trip, start there."
When it's time for dinner, head to Cafe Claude. "It's in the French area of the city but a little more downtown," Ledesma says. "It's kind of in an alleyway and a little dark, and sometimes they have music. It's really good food in a quaint setting that will make you feel immediately comfortable, and you'll want to take it all in and have a long dinner."
Not too long, though, because there are bars to hit, and Ledesma's list is long. "In North Beach, go to Vesuvio Cafe—a classic bar where the beatniks would go," he says. "You can picture [Allen] Ginsberg there. It's a cool historical bar, very chill but very interesting. Another great place to go is the Palace Hotel, to the Pied Piper—which is not your typical hotel bar by any means. There is so much to look at; it's very beautiful, and they are very generous there when they pour Manhattans."
Another favorite for a nightcap: Any bar or restaurant that's open late in the Ferry Building on the Embarcadero, the eastern waterfront of the Port of San Francisco. "There, it's more about the setting; the building is historic, and you're sitting by the bay and you'll just want to wander around," Ledesma says. 
If you're looking for gay bars, head to the Castro District in Eureka Valley. "Whether you want more of a dive bar or something a little nicer, it's all there but with a neighborhood feel," he says. "The Castro is synonymous with gay culture, and no matter who you are, it's a nice and fun area to experience for the history and the welcoming vibe." His picks: Hole in the Wall, or if you want to dance, the Stud.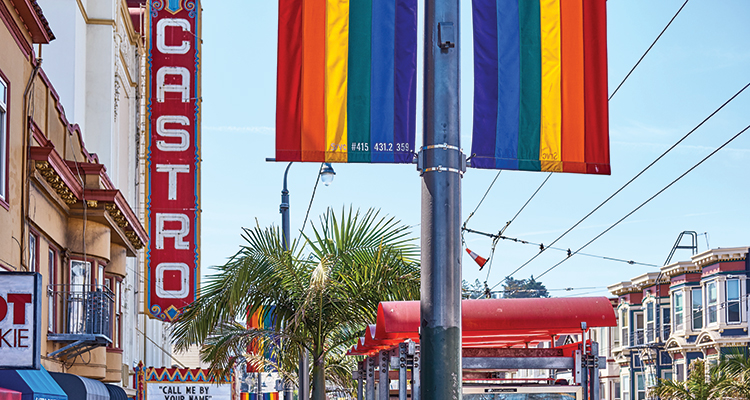 Castro District
Now, let's shop. Set aside at least a day to hit the vintage stores, Ledesma suggests. "Plan to go to Hayes Valley in an area called the Western Addition; it's fun, and there's a variety of stores there—not just vintage but also designer stuff, home goods and restaurants," he says. 
His personal favorite, though, is the Mission District. "It's a neighborhood built around Valencia Street, which is where the good shopping is," he says. "It has a retro and hipster vibe—lots of really good vintage clothing, and also vintage furniture stores and coffee shops and dive bars." 
Ledesma's favorite haunts: Paxton Gate, known for "funky taxidermy animals and gardening supplies"; Buy-Rite for ice cream and organic groceries; and the Afterlife Boutique, a clothing store specializing in '80s and '90s vintage.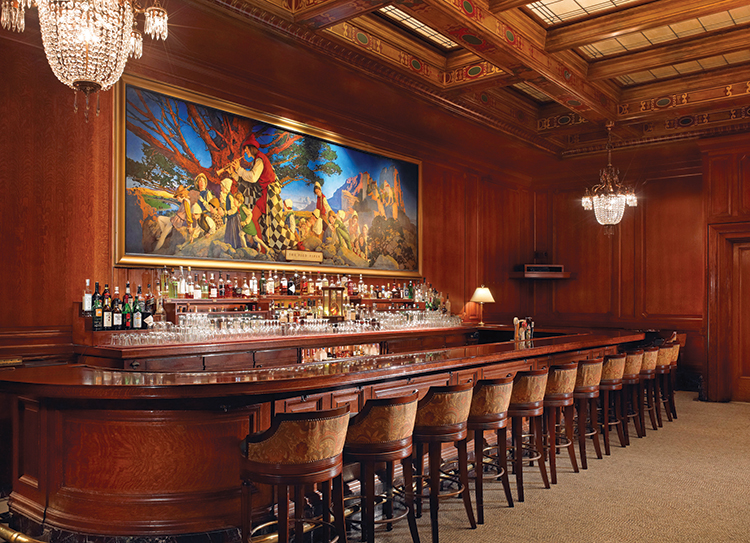 Pied Piper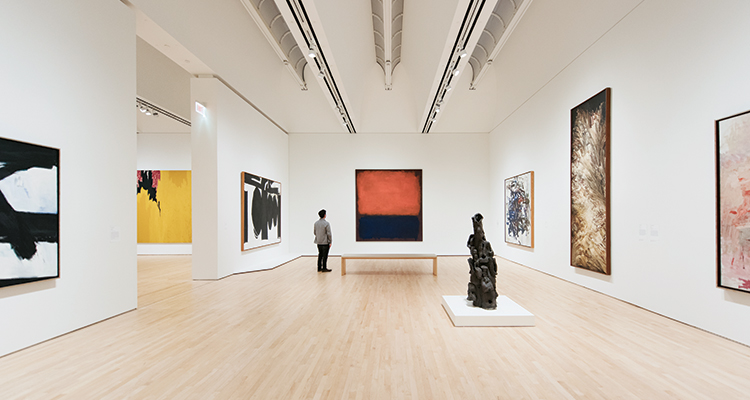 San Francisco Museum of Modern Art

Experience the art. Of course, a Ledesma-recommended itinerary is going to include art. Start with the San Francisco Museum of Modern Art, the Legion of Honor Museum, and the Oakland Museum, then plan to see some galleries. Pressed to choose just a few, Ledesma narrows his picks:
The San Francisco Art Institute. "It has an open campus and you can literally just walk into the school and look around," he says. "Frieda Kahlo and Diego Rivera spent time there, and Diego completed a mural. You can't leave the city without seeing that."
The Minnesota Street Project. Located in the historic Dogpatch district, the project is known for its affordable and economically sustainable spaces for art galleries and studios. "A lot of artists moved from downtown to Minnesota Street to support the project and be inspired by the culture there," Ledesma says. "It's really cool and you can't go wrong with anything happening there, so plan to spend some time."
Fraenkel Gallery. The spot for photography exhibitions, you can browse works from the 19th century to present, Ledesma says: "Plan to go in and get lost for a while; you will see work that will move you and work that will surprise you." 
Anglim Gilbert Gallery. "You'll see work from one of my favorites there—Joan Brown, an amazing painter who went from figurative work to abstract back to figurative," he says. "Another one of my favorite artists you'll see there is Jess—just one name, Jess. We actually have a work of his in the Des Moines Art Center right now. He used to be a scientist, then became an artist; his life story was fascinating."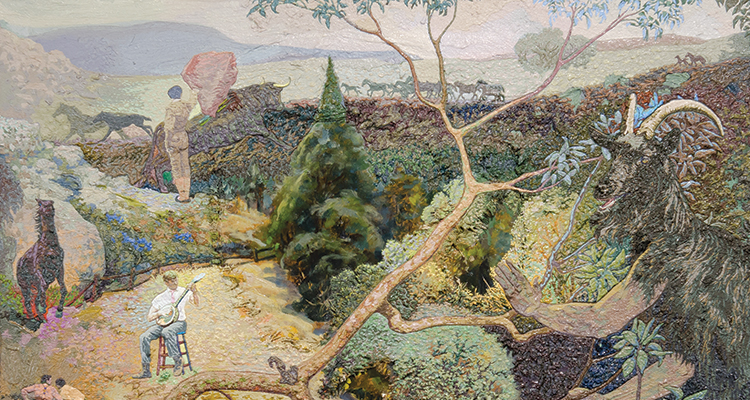 The artist known only as Jess (1923-2004) was a favorite of Ledesma's in San Francisco. Back home, the Des Moines Art Center owns the work pictured here. Called "A Panic That Can Still Come Upon Me: Savages II," the oil on canvas over oil on wood artwork measures 16 x 20 inches.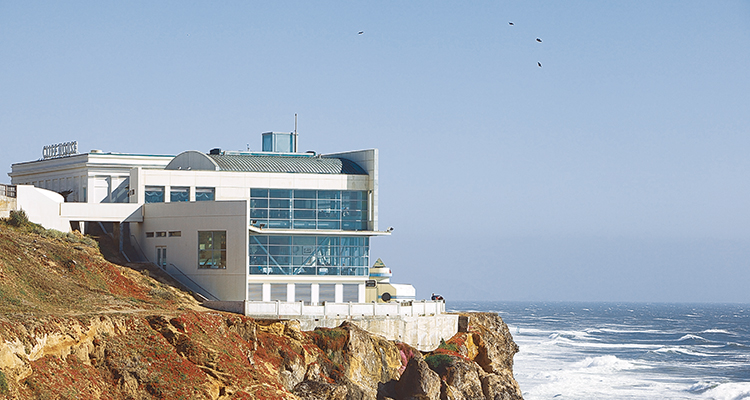 Cliff House