Photographer: Duane Tinkey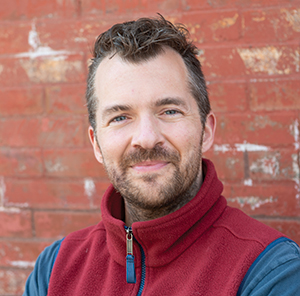 Mike Draper
Raygun owner Mike Draper lets us in on his favorite local spots.
I should start by mentioning that I have four kids (ages 10, 8, 5, and 1), so while my 2007 list would have been the Lift, Mews, Continental, High Life Lounge, and Court Avenue Brewing Co., my 2019 list is way more wholesome:
Brenton Arboretum (Dallas Center)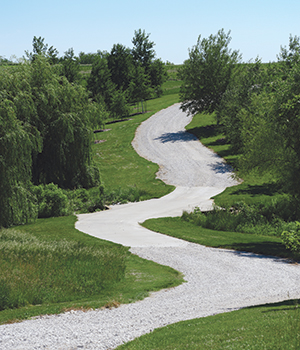 I wasn't sure about mentioning this place because it is amazing yet not very crowded. It has an awesome natural playscape, great trails, a stream to play in, a covered area for eating. It's nice and quiet, and it's breezy and dry so it doesn't get too buggy. The trees are labeled if you're into tree identification. Everyone should go experience the arboretum, but not on the days I'm there, please.
Grounds for Celebration (Windsor Heights)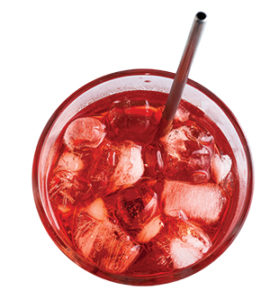 This spot is two blocks from my house, so I'm there a lot on the weekends. The employees are really nice and help my kids with their LONG Italian soda orders. My 8-year-old once asked for an Italian soda with 10 flavors, and they made it for him!
Sycamore Trails at Sycamore Park (Johnston)
We go on a lot of walks to air the kids out, so picking one trail is tough, but last year we started spending more time along Sycamore Trail. It weaves through trees and runs along the Des Moines River, and there are spots where the kids can walk down the bank to the water.
Gong Fu Tea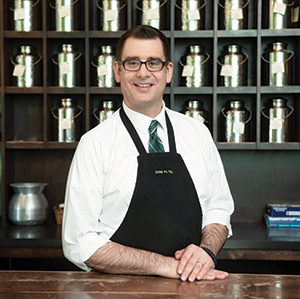 This place is slightly older than my store, so I have been going here regularly for 14 years. It's still one of the best things in Des Moines. And I still pay them to make my tea even though I have enough tea gear at home to open my own Gong Fu Tea—I can't resist Mike Feller's smile, I guess.
State Historical Museum
The museum is free, has a great play area for kids, and the animals can't eat you. The giant wooly mammoth is just the icing on the cake. During the winter months, I'm probably here with one of the kids every other week. 
A little indoor exercise keeps my house from turning into "The Shining" in February.