Producer and Stylist: Jordan Croft
Photographer: Elizabeth Carrie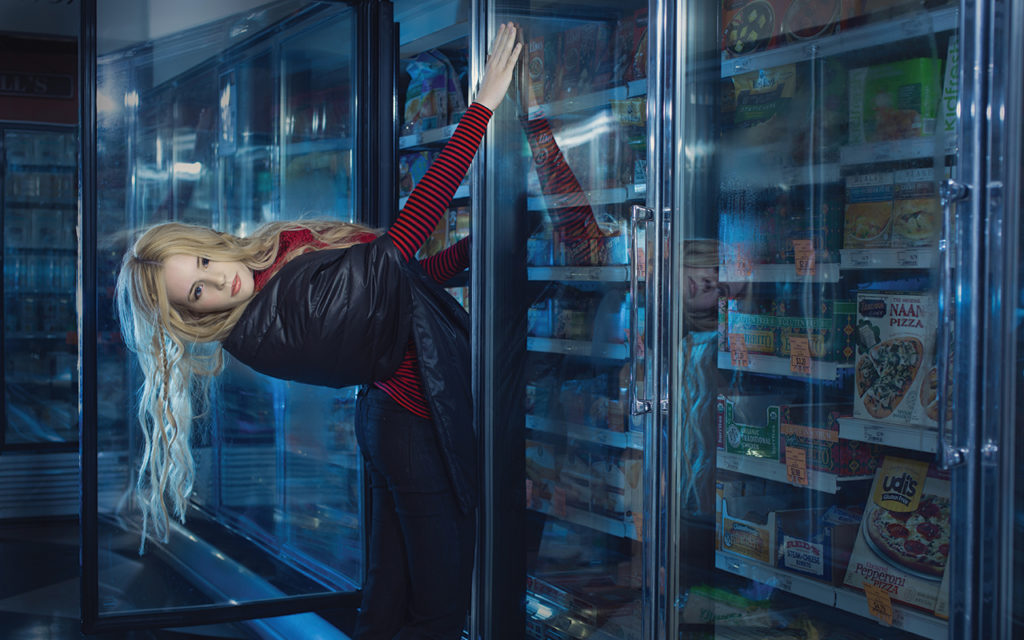 Clothing from Silver Fox: Luukaa quilted shawl ($60). Tees by Tina long-sleeved striped mock neck ($62). Parker Smith high-low fringe bottom straight black denim ($126). Josie & Bess red tea cozy sweater ($220).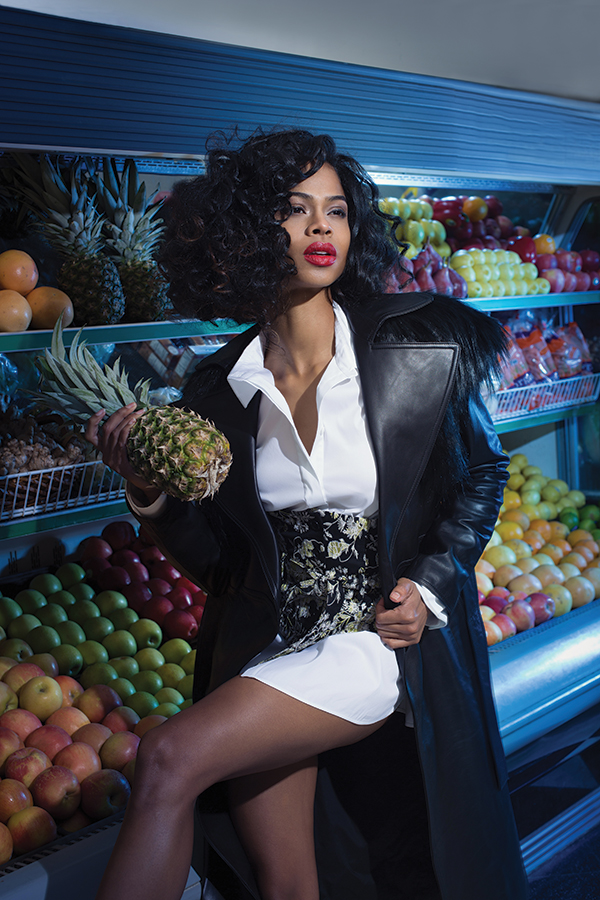 Clothing from K.Renee: Robert Rodriguez black leather trench ($1,795). Ramy Brook black faux fur stole ($325). Robert Rodriguez embroidered corset belt ($295). Jordan Louis white button-up tunic ($198).
Bettye Muller patent leather ankle boot ($325 at K.Renee). Vintage Lucite purse ($220 at A Okay Antiques).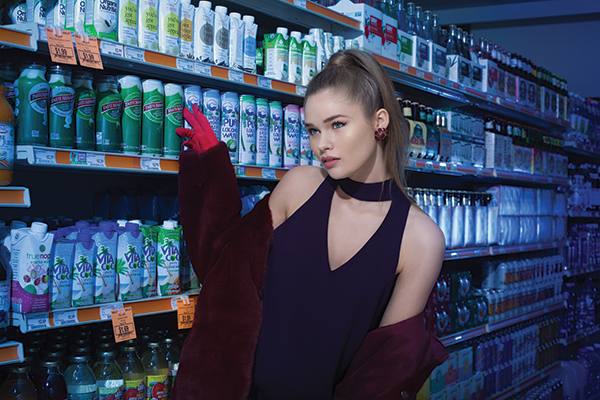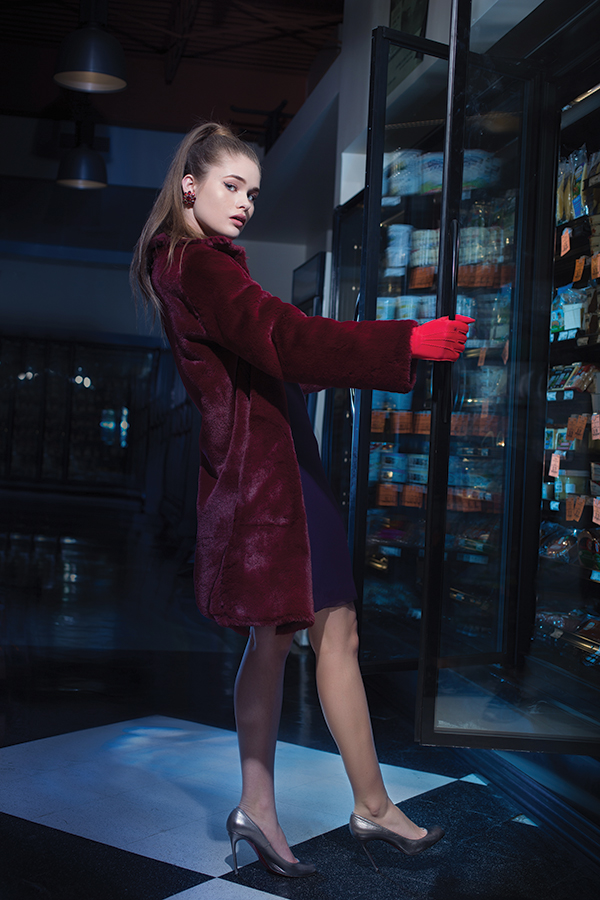 Fifteen Twenty eggplant dress ($179 at Velvet Coat). Velvet wine faux fur jacket ($298 at Velvet Coat). Vintage ruby earrings and red gloves ($48 and $18, respectively, at A Oaky Antiques). Vintage Christian Louboutin Breche silver pump (stylist's own).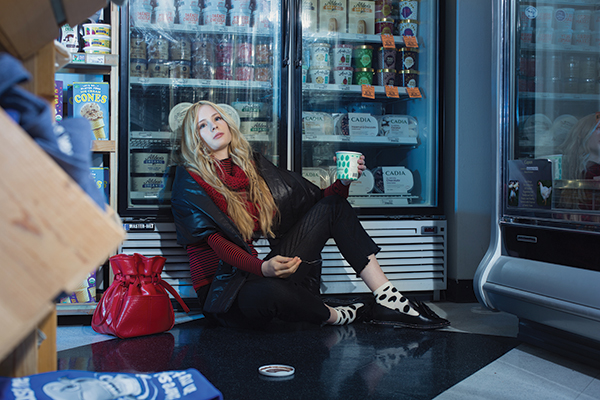 Ras smooth black loafers ($346 at Silver Fox). Happy Socks black and white polka dot socks ($12 at Silver Fox). Vintage red bucket bag ($28 at Atomic Garage).
---
Models: The Peak Agency—Christiana Anthony, Kinzi Jarvis, Syreine Reed 
Hair and Makeup: Serenity Couture Salon and Spa—Libby Heinz, Carly Callison, Sam Watson 
Location: Campbell's Nutrition 
Special Thanks: Diane Lahodny, Kale Gibb, Lauren Caleb, Ryan De Hamer, Julie Ross, Julia Talerico, Mary Langen, Peggy Perkins, Steve Myers