Above: DMACC provost Anthony Paustian created ciWeek in 2010 as a way to inspire students as well as the general public. Today, the event draws big-name speakers and an audience of more than 8,500 people.
Writer: Jane Schorer Meisner
Recruiting big-name speakers to Iowa—in wintertime—is not part of Anthony Paustian's job description as provost of Des Moines Area Community College's West Campus. But since creating DMACC's annual Celebrate! Innovation Week (ciWeek) in 2010, Paustian has become adept at attracting innovation-triggering presenters—and for accommodating their sometimes eclectic requests.
When Steve Wozniak spoke at ciWeek in 2012, for instance, the Apple co-founder requested two bags of Fiery Hot Cheetos with Lime in his hotel room, Paustian says: "The lime version isn't sold in Iowa, so I had to have two bags shipped from Texas. He ate them both in one night."
Daymond John of "Shark Tank" fame came with an entourage of five people, including his own personal DJ. "I had to put up the entire group while they were here," the provost recalls.
Paustian says he orchestrates the event because DMACC wants a way to inspire community members—students as well as the general public—who can't afford to go to expensive TED conferences.
Mix of Topics
In its eight years, the focus of ciWeek has expanded from an original concentration on STEM (science, technology, engineering and math) topics to include art in the mix. This year, 11 presentations on March 7 and 8 focus on the theme "Exploring the Unknown."
The inaugural ciWeek featured astronaut Alan Bean as the keynote speaker, plus sessions taught by DMACC faculty. Audiences included about 1,000 DMACC students and 400 community members.
In 2017, CiWeek offered 14 keynote presentations with audiences totaling more than 8,500 people attending in person or through simulcasts, Paustian says: "Most are from the Des Moines area. However, last year we had attendees from all over Iowa and from Illinois, Minnesota, Arizona, California, Florida and Texas."
Bill Brantley of West Des Moines discovered ciWeek several years ago. "It is a mind-opening opportunity unlike anything else—right here on our doorstep," he says. "Hearing the speakers inspires and gets your creative juices flowing. CiWeek is a largely unknown jewel of our community, state and beyond."
Regional Event
Paustian hopes to change that "unknown" status.
"It began as a local community event and has since turned into a regional event," he says. "My plan is to eventually turn it into a national event similar to SXSW in Austin. Based on comments from people who attend SXSW, we have every bit as good of speakers—and in many cases, better."
Celebrity ciWeek speakers have praised the event, Paustian says. "In fact, one of the reasons that Jonathan Frakes agreed to come was because he talked with prior speakers LeVar Burton and Howard Berger. Both spoke very highly of the event and told him it was a 'must do,' " he says.
CiWeek offers an opportunity for people to step away from their daily grind, says Greater Des Moines Partnership CEO Jay Byers.
"We encourage people to make time to attend at least some portion of ciWeek," Byers says. "The speaker lineup features fascinating, accomplished speakers in music, movies, sports, technology and science. They are all here, sharing their story, taking the time to meet with attendees, signing books and taking photos. It is a mini-TED in our own backyard."
Paustian says some speakers now are scheduling other appearances while in Des Moines. This year, the Partnership will host an event for members with speaker George Gabor Burt, author of "Slingshot: Re-Imagine Your Business, Re-Imagine Your Life."
Free Admission
The fact that ciWeek is free to attendees—made possible through sponsorships—makes it unique, Paustian says. Financial supporters include presenting sponsor Microsoft, plus the Greater Des Moines Partnership, DMACC, Anglo, the city of West Des Moines, West Bank, Jordan Creek Town Center and Shive Hatterly Architecture Engineering.
"It's an expensive deal," Paustian says. "I let speakers know that we're a community college. We're not trying to profit from this. We're not selling tickets. This is just a public event to try to inspire people. From there, I can usually get them to come way down on their fees." For example, Wozniak agreed to speak for about $50,000, less than half his usual fee, Paustian says.
Seating for presentations at the DMACC West Campus, 5959 Grand Ave. in West Des Moines, is on a first-come, first-served basis. The main seating area accommodates about 300 people, and overflow seating in a nearby auditorium holds another 150 people who can watch
presentations on a high-definition giant screen. All audience members at the West Campus are invited to meet-and-greet sessions after the presentations, where they can chat with speakers, obtain autographs or snap selfies.
Presentations will be simulcast to all other DMACC campuses and centers as well as many high schools
and libraries.
---
ciWeek Presentation Schedule
March 7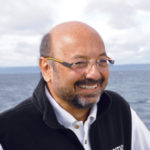 8:30 a.m.: David Gallo is the world's leading expert on ocean exploration and one of the first scientists to use robots and submarines to explore the deep sea floor.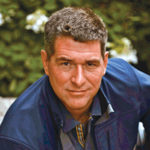 10 a.m.: James Barrat is an author and filmmaker whose book, "Our Final Invention: Artificial Intelligence and the End of the Human Era," started a national conversation about the dangers of artificial intelligence.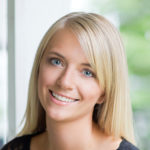 11:30 a.m.: Nathalia Holt is the best-selling author of "Rise of the Rocket Girls: The Women Who Propelled Us from Missiles to the Moon to Mars."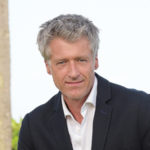 1 p.m.: Gabor George Burt is an internationally recognized expert in innovation, creativity and strategy development and the author of "Slingshot: Re-Imagine Your Business, Re-Imagine Your Life."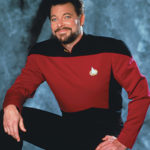 2:30 p.m.: Jonathan Frakes is an actor, author and director, best known for his role as Commander William T. Riker in the television series "Star Trek: The Next Generation."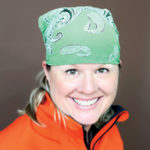 6 p.m.: Jill Heinerth is a diver and adventurer who has explored deep underwater caves, never-before-seen ecosystems and the inside of Antarctic icebergs.
March 8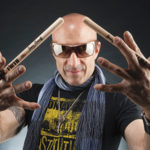 8:30 a.m.: Kenny Aronoff is one of the world's most influential and in-demand drummers and percussionists, named by Rolling Stone magazine as one of the best drummers of all time.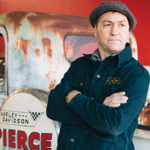 10 a.m.: Rob Wolfe is a lifelong "picker" of antiques who appears regularly on History Channel's hit reality show "American Pickers."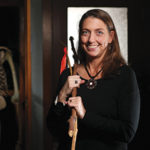 11:30 a.m.: Jill Pruetz is a National Geographic anthropologist and chimpanzee expert.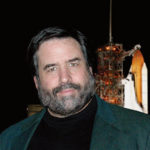 1 p.m.: Rod Pyle is an author, journalist and filmmaker who has written 11 books on space history, exploration and development. Rob Manning is the designer and project leader of NASA's Mars Curiosity Rover.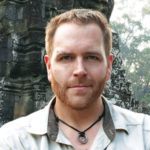 2:30 p.m.: Josh Gates is an archeologist, adventurer, author and host of the Travel Channel series "Expedition Unknown."
More information: dmacc.edu/ciweek.