Writer: Jody Gifford
Photographer: Duane Tinkey
My parents divorced when I was 6 years old, and one of the first things my dad did when he moved into his own place was to buy me a toolbox. He was a builder, a tinkerer, and he could fix almost anything. So it seemed only fitting that he would want his little girl to be able to do the same. A small hammer, some screwdrivers, pliers and a saw kept me busy for hours while he fiddled with whatever project was at the top of his to-do list. Having that toolbox taught me that no matter what went wrong, I could fix it myself.
Dads are good like that. They set us up with just the right tools to get by, whether it's advice on how to change a tire, get into college or grill the perfect steak. The lessons they teach us—good or bad—are long-lasting.
In honor of Father's Day, we asked six Central Iowans what they learned from their dads. No doubt you'll recall similarly valuable advice from your own father. (Responses were edited for length and clarity.)
Love What You Do
Nathan Stelter
Vice president of business development and marketing, the Stelter Company
Father: Larry Stelter, president, the Stelter Company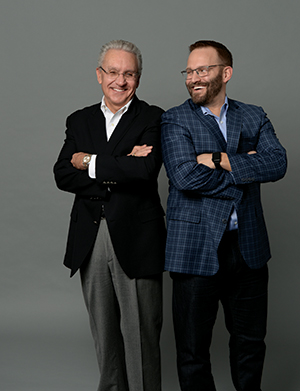 Working for a family company is definitely unique. You're surrounded by it all the time. Growing up, I just assumed everyone worked 80 hours a week and traveled all the time—my dad was one of those people who always ran 150 miles per hour. One thing I learned working side by side with him was, "If you don't love what you're doing, it ain't worth doing." That's especially true if you're in sales. People can very quickly see through it when you don't have passion for what you're doing. Even with our staff, if they don't see that you're having fun with what you do, it resonates with them.
Since having a stroke in 2012, my dad has definitely gotten his arms around the QTR (Quality Time Remaining) mind-set. It's given him a chance, after so many years of building the business and hiring so many great people to help along the way, to really enjoy everything that's come from that—and even more so his family.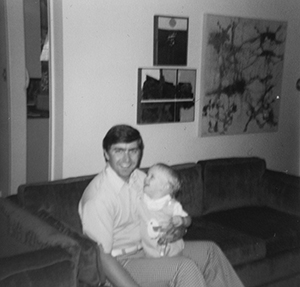 ---
Silence Can Be Powerful
Kim Poam Logan
Real estate agent, Coldwell Banker Mid-America Group
Father: Yoeuy Poam, retired welder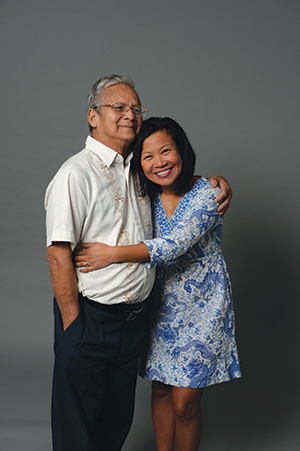 Dad is a man of very few words. He doesn't talk a lot, so one of the very first things I learned is that silence can be very powerful. To give an example, in high school my brother took my dad's brand new truck out for a drive on a country road, flipped it and destroyed it. Luckily he was fine. When he came home, Dad didn't say anything. Just the power of that left my brother devastated. My dad never once scolded him or lectured him. He just shook his head and that was it. That stuck with me. If I could be more like him, I would just listen more and talk less. It makes what you say count.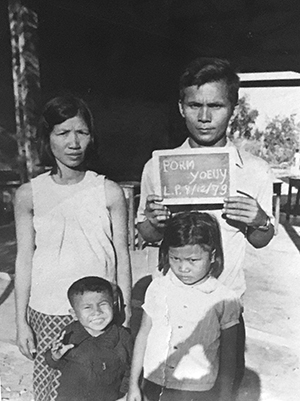 ---
Be True to Yourself
Max Wellman
Singer, musician, general manager of Noce
Father: Michael Wellman, staff writer, Des Moines Public Schools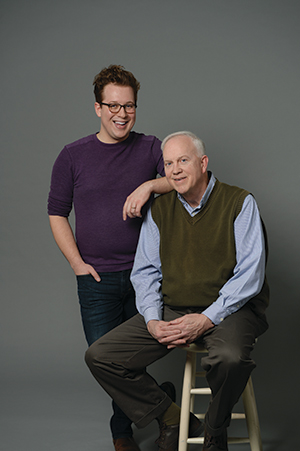 From a very young age, whenever I would reach some kind of a crossroads, whenever I was facing down a big decision, Dad's advice—even when we disagreed—was to be true to myself. No one can really know what is best for you better than you. Be honest with what you're trying to get out of life and how you want to live. If you can do that, you'll be able to sleep better at night.
I chose a career in music and I was really the only person in my family that went after something like that. I was performing professionally by the time I was in high school. It led to some interesting questions about what kind of professional life I was going after. At a certain point, my dad realized that he really didn't have a lot of [relevant musical] experience to go off of. So I tried very hard to stay close to his advice to be true to myself.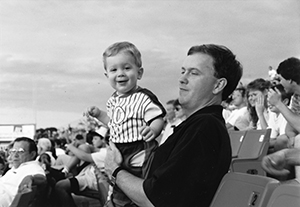 ---
Hard Work Pays Off
Susan Watts
Owner, Olson-Larsen Galleries
Father: Carson Ode, graphic designer and illustrator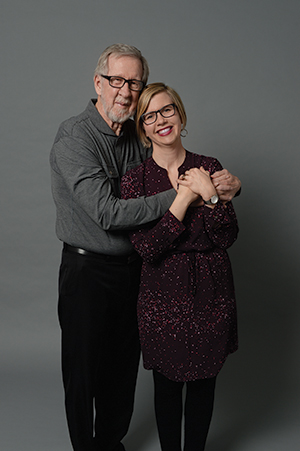 What my dad instilled in all of us was to get your work done first, and then you can play. You don't put it off until later. Even if you can't see it in that very moment or right after you get done, you'll see it at some point. It's just that Midwestern work ethic that he and my mom instilled in us.
He also taught us the virtue of being an honest and kind person. As long as you're honest and you work hard, and you're kind to people, you'll be fine.
Going into the art world isn't necessarily every parent's dream. I got an art history and journalism degree, and he would say, "We know you're a smart person; you'll figure out what to do with that." He was instilling confidence but with a hands-off approach. I worked my way up at the gallery as a manager. After seven years, I became the owner.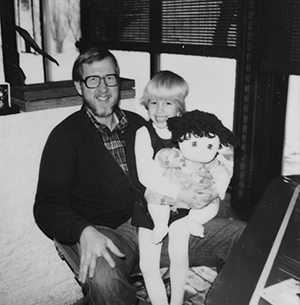 ---
Work for Yourself
Justin Mandelbaum
Principal, Mandelbaum Properties
Father: John Mandelbaum, principal, Mandelbaum Properties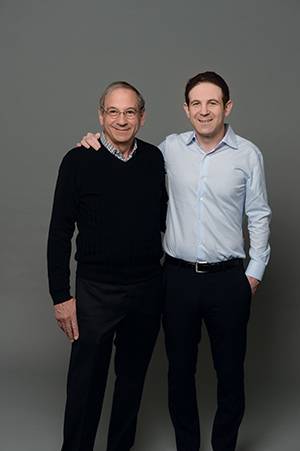 Growing up, "Work for yourself" was preached early on in our household. My parents were both entrepreneurs at a young age. He said, "Learn the best you can on someone else's nickel and get the best education you possibly can, but know that common sense trumps book smarts every day."
I got the best education and the best work experience at big, private-equity real estate firms and went on my own at age 24. Even before that—I'm the youngest of three boys— we had our own lawn mowing company in high school called the Cutting Crew.
He's the best mentor you could ask for. He helped us get our start in business and has always been a resource throughout our careers, teaching us what he's learned in his own business. He would always encourage us to take risks but really to take the right risks—to understand the risk and reward, and to act accordingly.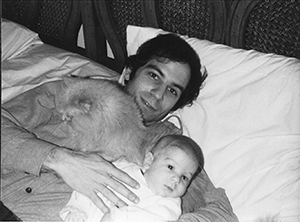 ---
Share a Meal
Natasha Sayles
Executive director, Winefest Des Moines
Father: Owaif Ahmed, salesman at Watters Autoland in Indianola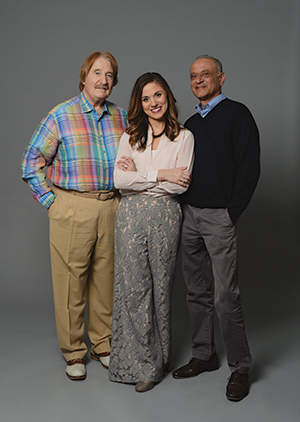 My dad taught me that sharing a meal with someone is the best way to a person's heart, the best way to spark conversation. It's just the best way to a lot of everything. He is an amazing cook and, when I was growing up, he always had people over to our house for a great meal. People to this day still comment about my dad or his cooking. It taught me the importance of sitting down together as a family. In business, I've found that having a conversation or sparking ideas is best done over a meal.
Foster Relationships
Stepfather: Brad Burt, president and CEO of Maid-Rite
My stepdad taught me that everything is connected, and you should take the time to foster relationships with people. When I was younger, I found it totally embarrassing that he seemed to know everyone. We would go out of town and he would find someone that he knew somehow. Now that I'm grown up and in business, I realize how cool that is. It's great to know people. If you ask my stepdad who to call for something, he has a Rolodex full of people. He's my go-to on who to go to.