Above: Edwina and the Sunset; Location: Private residence; Special thanks: Kevin and Amber Wagner, Jim Severson, Brad Hartman.
Producer and Stylist: Julie Severson
Photographer: Ben Easter
It all started with a mask Julie Severson saw as she strolled by the window of Tandem Brick, a framing and specialty shop on Ingersoll Avenue. Mesmerized by the pigeon head staring back at her, "I knew I had to have it," says the Des Moines creative director. "And I've always liked odd and weird things," she adds with a laugh.
Her creativity spun as the intriguing character she named "Edwina" formed in her imagination. To Severson, the pigeon-headed Edwina represented a way to see the world through a different pair of eyes, whether exploring local landmarks, having tea with newfound friends or reflecting in quiet solitude.
Severson teamed up with photographer Ben Easter to bring the fairy tale of Edwina to life. It was a perfect match: "I've always wanted to do a shoot with masks—something that was whimsical yet could be viewed at a more meaningful and deeper level," says Easter, a longtime contributor to dsm. "We all wear masks to some extent."
Easter adds that pigeons have a symbolic meaning to him. "They're pests and represent the underdog, the outcast," he says. "Our perfection-obsessed society doesn't want to support the outcasts, yet they are the ones who can contribute the most. … For many years, messenger pigeons were highly valued for serving an important purpose."
Severson and Easter have spent the past two years doing shoots across the city, including at Greenwood and Water Works parks, locales featured below. Their work continues, with Edwina exploring a growing list of local spots (the Iowa State Fair, Saylorville Lake). As Severson puts it: "Ben and I hope to continue creating more magic with Edwina in the future."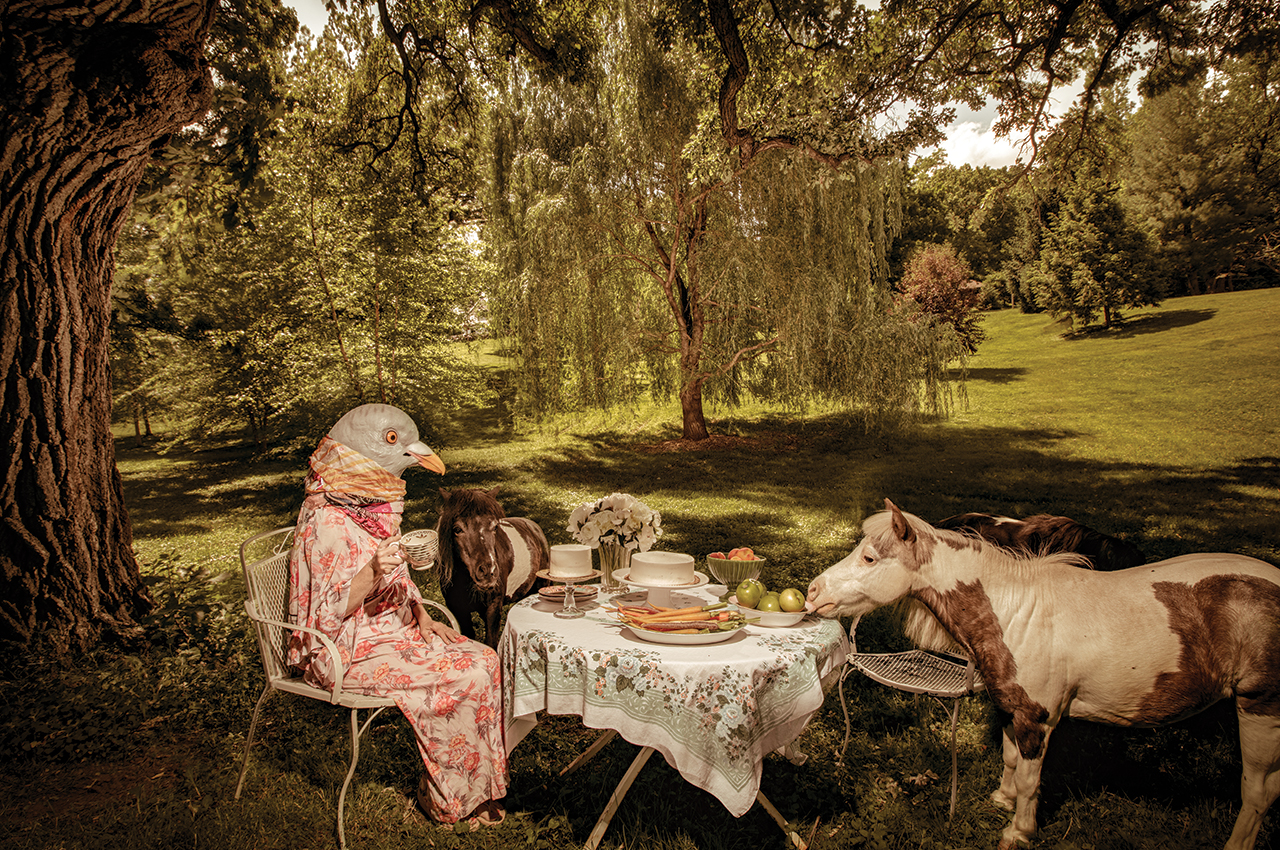 Edwina and the Ponies
Location: Private residence
Special thanks: Maria Rough; Atomic Garage, clothing; Horizon Line Coffee, vintage table and chairs.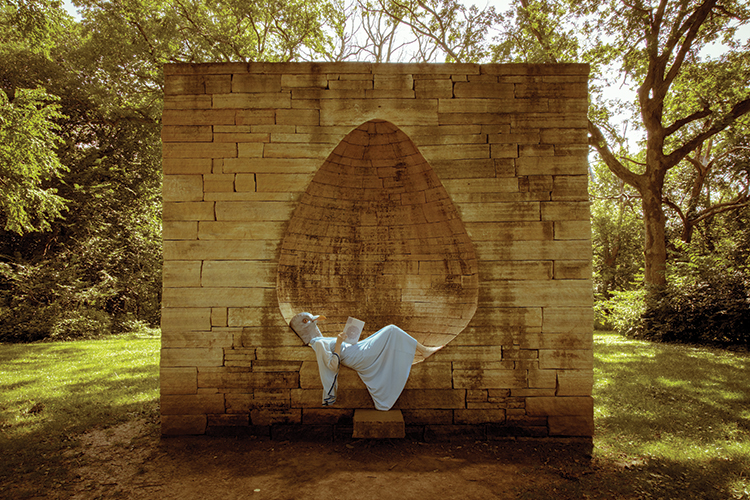 Edwina and the Egg
Location: Greenwood Park
Special thanks: Atomic Garage, clothing.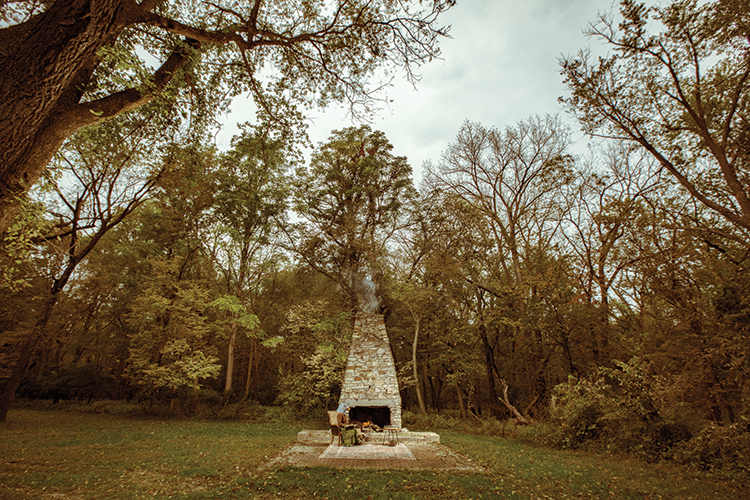 Edwina and the Fireplace
Location: Water Works Park
Special thanks: Julie Lyle/Indie House, furnishings and accessories.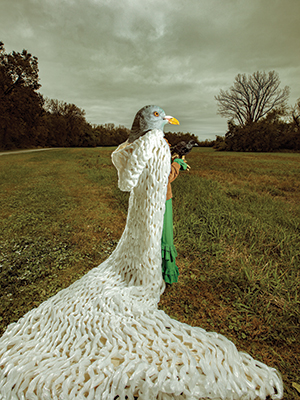 Edwina and the Cape
Location: Water Works Park
Cape: Created by Jessica Dexter, Pivot Sewing Studio. The 12-foot-long cape was made out of 34 plastic drop cloths.
Special thanks: Sarah Severson.