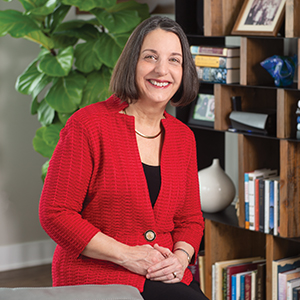 In recent years, reams of copy have been written about the challenges millennials and Generation Z face, problems that weren't as formidable for their boomer and Gen X parents—climate change, college debt, alarming levels of political divisiveness, uncivil behavior. As the mother of a 20-year-old college student, I worry about the world she and her peers are inheriting and the hurdles they'll have to overcome in order to thrive.
But just when that worry threatens to drown me in a river of angst, I come across an equal (or even larger) number of reasons to be unabashedly bullish about the future, precisely because of these young people, whose determination, creativity and integrity are effecting positive change everywhere, including in our own community.
Take 29-year-old hip-hop artist Billy Weathers, for example (read here). Since emerging as a leader during the Black Lives Matter protests last summer, he has sought to advance equality and equity by projecting a "fresh air of positivity" and being a "walking testament" of all he stands for. Proof: Last year, he started a foundation that focuses on education and mentoring. During the holidays, the foundation provided grants to 91 families from five Des Moines middle schools.
This issue also spotlights other dynamic twentysomethings who are taking risks and infusing our community with fresh ideas and energy. The 23-year-old streetwear designer Antony Muse has grabbed the attention of national pop-culture influencers like Kylie Jenner as well as the attention of stalwart Iowa businesses including Von Maur (read here).
More young people in action: In the Highland Park neighborhood, Mallory and Jordan Richardson run Des Moines Mercantile, which carries high-quality goods by local artisans (read here). Nearby, Drew and Kara Kelso opened Slow Down Coffee Co. to "share a space that feels like home for all," as Drew says (read here). And at Central Academy, students helped raise money for a new $500,000 state-of-the-art pottery studio, even though many of them graduated without ever benefiting from the finished space (read here).
Also inspiring are those who are helping younger generations along the way, such as community leader Renee Hardman, CEO of Big Brothers Big Sisters of Central Iowa. In reflecting on her own path (read here), she offers insights into how today's youths—and the rest of us, too!—can prevail and excel on their own journeys. One of my favorite bits of advice: To stay true to yourself, "you share your voice, whether others are ready to hear it or not."
Here's hoping that more of our community's millennials and Gen Zers do share their voices, along with their dreams and their drive, to make our future a promising one for all.