Forget diamonds. Pearls are the "it" gemstone and can be dressed up or down. 2AU gives the stones an updated look with modern settings. Photographer: King Au.
Producer and Writer: Beth Eslinger
Instead of heading online or to the mall, shop local this Valentine's Day for gift ideas. These local makers provide indulgent options at myriad price points. Or if you're going all out, consider all these retailers for the ultimate Des Moines artist experience.
---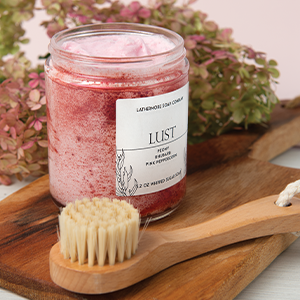 Photographer: Duane Tinkey
Spa Day at Home
Give the gift of wellness care at newish-in-Valley Junction shop Lathermore. Owner Chelcee Cheers makes and retails body scrubs, soaps, lotions, and bath salts and bombs in a mix of fragrances. Products follow a theme. Rosey-hue Lust (pictured), for example, combines rhubarb, peony and pink peppercorn (and a great body exfoliant), while Happy goes a bit sweeter with cedarwood, pink grapefruit and orange.
---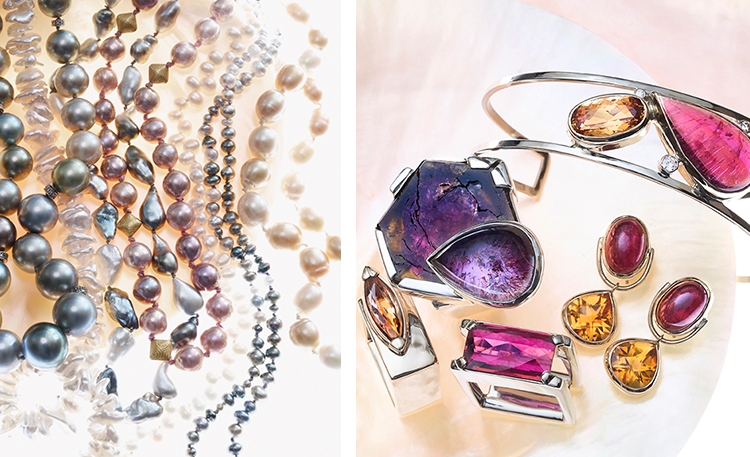 Photographer: King Au
Bring the Bling
2AU consistently delivers with creative jewelry pieces featuring unique mixes of stones, cuts and shapes. For the pearl strings pictured above left, Ann Au combined South Sea, Tahitian and freshwater pearls in blush pink, cream, gray, golden and pistachio hues. Showcasing topaz and tourmaline, the pieces pictured on the right have a more modern look.
---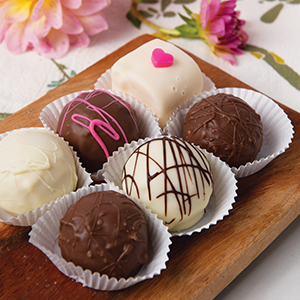 Photographer: Duane Tinkey
Love Bites
As Tom Coleman of Beaverdale Confections says, this is not your typical sweets retailer. With an ever-constant supply of fresh-made favorites such as truffles, pecan-rich turtles, barks and their signature marshmallows, the shop also makes up holiday-themed shapes. You can even find chocolate letters to spell out your sweetie's initials.
---
Photograph courtesy Currently Co.
Sweet Scents
Local mom, former educator and now candlemaker Ali Coppola is crafting fresh home fragrances through her brand Currently Co. Whether it's a gift for yourself or your galentines, Ali's $22 candles and $12 room sprays are affordable for any budget. Find her products at currentlyco.com and locally at Give, Plaza Floral and the Surety Hotel, among others.
---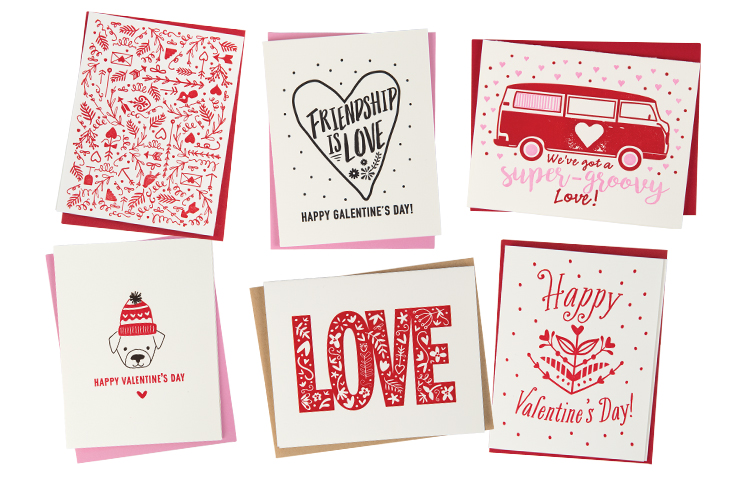 Photographer: Duane Tinkey
Collectible Cards
Sometimes heartfelt notes are the best-kept collectible, and Permanent Collection Letterpress + Design Studio delivers with the perfect package for your love narrative (the cards are also ideal mementos to go with those 2AU pearls). Pick up cards and other finds at their East Village shop.