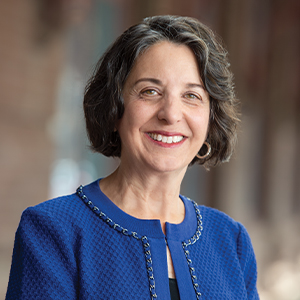 By Christine Riccelli
One of the best parts of my job is working with dynamic contributors who share their ingenuity in ways that make the magazine pop. In this issue, evidence of that starts with the wow-worthy cover, the result of a cooperative effort from a team with supersized talents.
The stunning model, Nyayop Toang, grew up in Des Moines and recently moved to New York, where she has modeled for such prestigious brands as NARS cosmetics. Longtime Des Moines photographer Trav McAvaddy has shot winning fashion and beauty images for acclaimed regional, national and international competitions, including Hair Awards USA and the International Beauty Industry Awards. Local hairstylist Lindsey Mollenhauer, owner of Elevencherry Salon downtown, is another award-winning talent; she's been honored as Master Hairstylist of the Year by Hair Awards USA and as High Fashion Stylist of the Year by the International Beauty Industry Awards.
In fact, Lindsey and Trav were heading to an awards show in New York when it got canceled. "So we decided to do a shoot instead … [and] our old friend Nyayop was available!" Lindsey told us. We're thrilled, and grateful, they found that silver lining.
Other creative collaborators featured in this issue are working together in ways that not only elevate their own fields but enhance the entire community. Take Ballet Des Moines' "Of Gravity and Light," for instance (see here). The new show, which will premiere April 22, showcases music by Des Moines composer Beau Kenyon and choreography by Ken Mattingly, the company's artistic director. But that's not all: Through a partnership with NASA's Iowa Space Grant Consortium, Iowa PBS and Iowa State University, the ballet company is supplementing the show with a science curriculum that helps middle schoolers use music and dance to understand the solar system.
Then there are ISU architecture professors Cruz Garcia and Nathalie Frankowski (see here), whose scholarship, teaching, and art and architectural practice are all based on an inclusive, collectivist approach. "It's not like we are preaching about collaboration … as a theory—we actually live like that," Cruz told writer Brianne Sanchez.
Indeed, living "like that" forms the foundation of how dsm team members—staff and contributors—seek to serve you, our readers, with stories that showcase how we all, without a doubt, are better together.