Model: Quinlan Pollak
Photographer: Trav McAvaddy
Hair: Katie Egger
Makeup: Madelyn Cunningham
Cover Story of Sep/Oct 2022
Last spring, hairstylist Lindsey Mollenhauer, the owner of Elevencherry Salon, approached us with an intriguing idea for a cover collaboration. She was teaming up with New York-based celebrity stylist Peter Gray—whose impressive list of clients includes Vogue, Harper's Bazaar, Gywneth Paltrow and Claudia Schiffer, among many others—for a two-day workshop for Des Moines stylists. Lindsey proposed that the class also could involve a competition of sorts, with one of the models ending up on our cover.
Lindsey then recruited the extraordinarily talented Des Moines-based photographers Trav McAvaddy and Ben Easter to shoot the project. Trav's work was featured on the cover of this year's March/April issue, and Ben has photographed numerous dsm stories and covers over the past dozen years.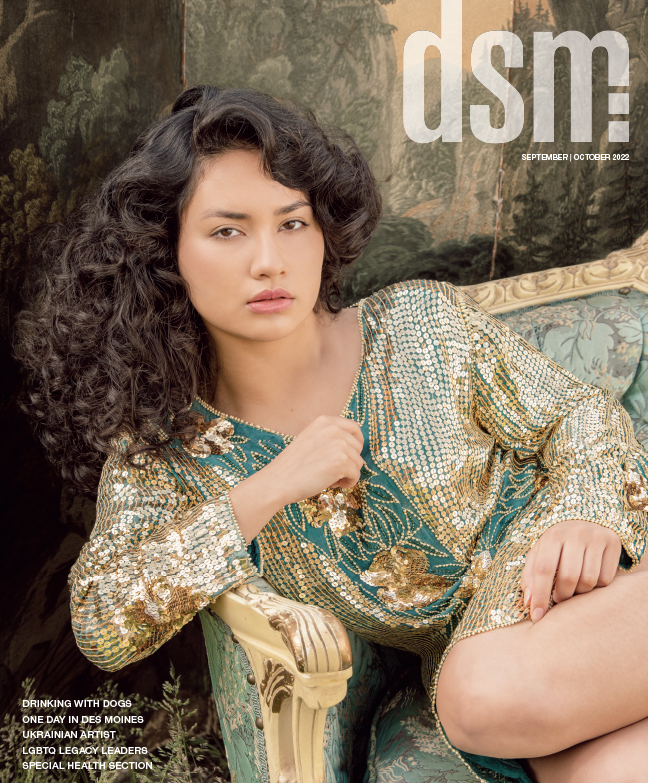 Not surprisingly, the decision of which image to choose for this issue was exceedingly difficult, as there were so many stunning photos, including the three additional cover contenders featured in this story.
We ultimately selected Ben's photo of Itzel Ceja (see here), who currently is studying nursing at Mercy College of Health Sciences. One day, she hopes to have a private family practice as well as a mobile clinic that travels around Central America to help provide needed medical services. She's also the founder of an organization that supplies necessities to Central American orphanages.
What's more, the multitalented student models, acts, sings and dances. "I love the arts; it's a beautiful form of expression," she says. "My main genre of music for singing is jazz [and] blues. I'm currently focusing on Latin dance—salsa, bachata and zouk."
Overall, Lindsey says, the project was an invigorating experience. "There are fewer than 15 editorial stylists in the world who are at Peter Gray's level, and yet he couldn't remember the last time he was as inspired as he was about the class here," she says.
"He loved Des Moines, and he gave each attendee individual attention," she adds. Besides sharing his skills, he offered advice on how to "overcome the internal struggle that is the creative process."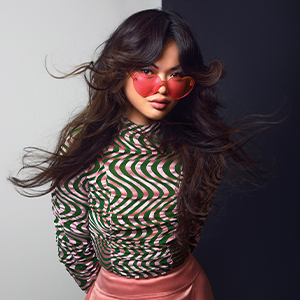 Model: Michelle Nouchanthavong
Photographer: Trav McAvaddy
Hair: Megan Addison
Makeup: Madelyn Cunningham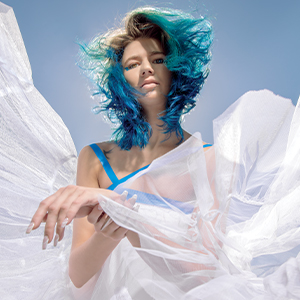 Model: Allison Stafford
Photographer: Ben Easter
Hair: Tony Sadiq
Makeup: Madelyn Cunningham