Writer: Beth Eslinger
"Omari's Big Tree and the Mighty Djembe"
Embracing Culture and Family
Abena Sankofa Imhotep's first children's book, "Omari's Big Tree and the Mighty Djembe," explores themes of tradition, family and community. It's illustrated by Meanz Chan, whose "vibrant artistic interpretations really make the story and themes come to life," Imhotep said.
The story focuses on a boy named Omari, who carries drumsticks wherever he goes and taps on the surfaces around him. Soon enough, he discovers his destiny as a "djembefola," a drummer who unites his people.
The book includes a glossary with a few Swahili terms and is a sweet, colorful read that kids will love. It was one of the Top 10 Iowa Books at the 2022 Windsor Heights Book Fair.
Imhotep is already planning another story about Omari and has started writing for adult readers, too.
"Our gift to the next generation is to prepare them to be global citizens, global thinkers," she said. "Books can be that point of entry. The real world is a salad bowl, not a melting pot. And a healthy bookshelf should be as the real world is — an array of ideas, contexts and experiences that not only grows our children up but develops their understanding of the world."
$20.95, available online.
---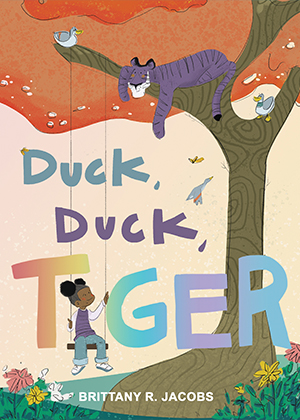 "Duck, Duck, Tiger"
A Guide to Being Different
Written and illustrated by Brittany R. Jacobs of Burlington, this colorful new book embraces its young, queer main character and her quest to fit in with her peers.
"Lili has noticed that she's different from everyone around her … like she's a tiger when everyone else seems to be a duck," the book says.
"Should she announce her discovery? She worries that the world doesn't like tigers. What if no one likes tigers?"
Through simple language and graphics, Jacobs explores the difficulties those with marginalized identities face, even from an early age, and encourages readers to celebrate what makes them unique. The book helps parents create a warm, supportive environment for all the kids in their lives. It's an easy read, even for preschoolers who will love the animal graphics and rainbows.
$18.99, available online.
---
"Joni's Wish"
A Story about All Abilities
Written by Jon Phillips, a board member at Variety — the Children's Charity of Iowa, and illustrated by Candace Camling, "Joni's Wish" takes readers on a bike ride with two friends.
It shows how everyday activities like riding a bike pose a challenge for kids with disabilities. It also explains how Variety's mobility program helps children of all abilities gain acceptance from those "who may look and play differently than they do," said Sheri McMichael, Variety's executive director. "This book is a must-have for anyone who wants to teach love and acceptance to the children in their lives."
"Every child deserves a chance," Phillips said. "Representation matters. This book is just a small piece in trying to tell that story."
$19.95, available online.
---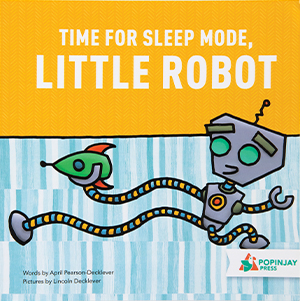 Popinjay Press
Choose Your Family Adventure
One-size-fits-all books are a thing of the past. That's the story of Popinjay Press, a local publishing house led by April Pearson-Decklever.
With her easy-to-navigate website, popinjaypress.com, users can customize each book's characters to fit their own family. Have two moms with different skin tones? There are characters for that. A grandparent serving as head of household? There's a story for that, too.
When she was a new stepmom about 15 years ago, Pearson-Decklever couldn't find children's literature to match her own family, so she set about creating her own book series. Users can select from five titles, including "My Pet Alien" and "Classic Rhymes for Modern Times," and adjust the characters to reflect their family, including same-sex couples, single parents, blended families, nonbinary characters and more.
"I think it's important to have a diverse and inclusive library," Pearson-Decklever said. "It helps cultivate children's mental health and empathy toward their peers."
Books retail for $15 for softcover or $25 for hardcover and take up to four weeks to deliver.