Constructed in 1894, Union Station was once a hub for rail travelers. Today, it's a favorite dining destination, with eight eateries, including the Grand Hall, which serves small plates and cocktails under the 65-foot arches.
Writer: Karla Walsh
Photography: Explore St. Louis
Positioned along the banks of the Mississippi River, St. Louis is known as the "Gateway to the West" since it was along the most popular route for settlers heading that direction during the 1800s. Then in 1904, the city was the place to be when it hosted both the World's Fair and the Olympics.
St. Louis has been home to such icons as Maya Angelou, Scott Joplin, Chuck Berry, Jon Hamm, Joe Buck and Nelly. Plus, it's given rise to billions of beer fans, thanks to Anheuser-Busch's headquarters in the city, as well as baseball devotees who fly in from near and far to cheer on their beloved Cardinals at the newly expanded Busch Stadium downtown.
But if you think sports and suds are all the city has to offer, it's time to think again. Take the one-hour flight from Des Moines to St. Louis via Southwest (or make the drive in about five and a half hours) and prepare to explore your new favorite weekend destination. If you fly, we recommend booking a rental car.
---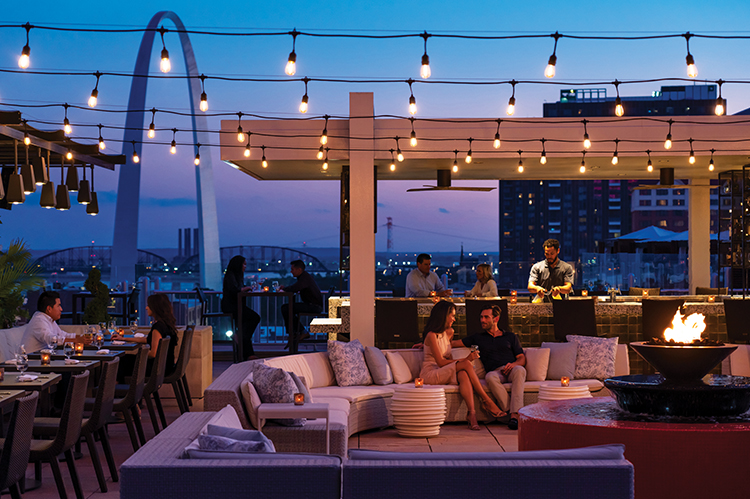 The Four Seasons downtown sports epic views of the Gateway Arch. In summer, the rooftop pool provides an optimal place to enjoy a drink or soak after a spa treatment.
Friday
To start, check in at your home away from home. For luxurious accommodations with one of the best views of the Arch, opt for a river-view suite at the Four Seasons. If character and a one-of-a-kind experience are more your style, choose the Angad Arts Hotel west of downtown. You can set the tone for your getaway by selecting from one of four monochromatic rooms designed to evoke a certain emotion (empowered, free, rejuvenated or curious).
Refuel after a morning of travel at the Clover and the Bee in Webster Groves, a charming suburb that's about 15 minutes west of St. Louis proper. The seasonal salads are mountainous and stellar. Save room to savor a browned butter s'mores bar or cinnamon roll with cream cheese frosting.
Drive back downtown to check off a bucket list item on any St. Louis itinerary: a trip to the top of the Gateway Arch. Before you take the tram up 630 feet above the national park, tour the updated museum, which is free and accessible for individuals of all abilities.
Next, make the trek to Union Station. During the 1940s, the station welcomed 100,000 commuters per day and was one of the world's busiest passenger rail terminals. It now houses a hotel and entertainment area. Kids will adore the aquarium and ropes course, while adults will love the Grand Hall, an expansive, stunning landmark that's now a transportive bar. Impromptu light shows dance across the ceiling, projected in tandem with related music. ("We Will Rock You" and Freddie Mercury joined me on a recent visit as I snacked on a cheese board.)
As the sun sets, take a spin around Union Station's Ferris wheel, which overlooks the Major League Soccer stadium that hosted its first game in March. By now, you'll be ready for dinner at Vicia. One of several local properties owned by husband-wife team Michael and Tina Gallina, the locally sourced restaurant has racked up numerous accolades since it opened in 2017, including Best New Restaurant nods or nominations by the James Beard Foundation, Eater, Esquire and Bon Appetit. No need to make any decisions beyond your drinks; the menu changes daily, is tailored to each table based on preferences and food sensitivities, and includes a three-course sampling of the kitchen's favorite recipes of the moment.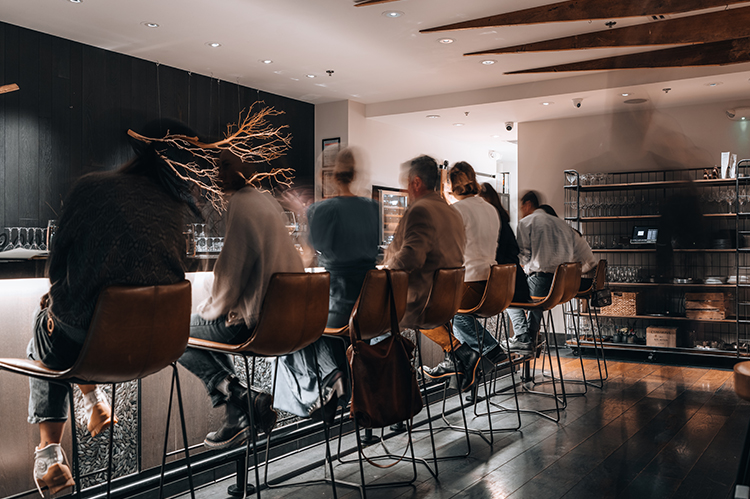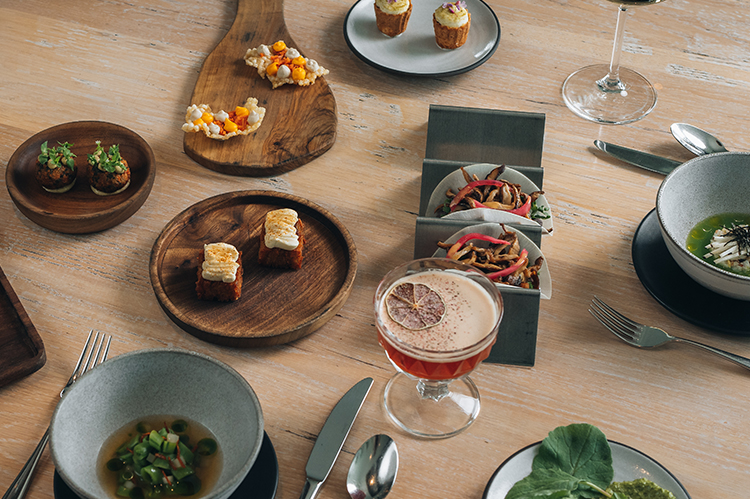 Vicia focuses on fresh, local ingredients in its ever-changing menu. The award-winning restaurant's latest honors include a 2022 nomination for the best wine and bar from the James Beard Foundation.
---
Saturday
Start with brunch at Polite Society. The sunny cafe in historic Lafayette Square is a great spot to recharge with hearty dishes like osso bucco hash and chorizo-avocado Benedict. You'll want plenty of energy, because next it's time to channel your inner child at City Museum. With the motto "old objects, new stories," this downtown indoor-outdoor playground for kids and adults alike is filled with mosaics, slides, treehouses, tunnels, shops, unexpected collections and the world's largest pencil. (Yes, it can actually make marks on paper.)
About 20 minutes west is the award-winning Nathaniel Reid Bakery. One bite of a macaron, croissant, crème brûlée, bread pudding or any of the other classic French desserts will be enough to convince you this is worth the detour.
You'll feel like you're stepping inside a mad scientist's lab as you enter StilL 630 Distillery south of Busch Stadium downtown. It's actually an old Hardee's, although you'd never guess. The walls are lined with hundreds of meticulously labeled distillates, which you can learn about during a small-group grain-to-glass tour. (Advance booking is required, but tours are offered most Saturdays on the hour from noon to 3 p.m.) Owner David Weglarz mixes spices, botanicals, herbs and more to flavor his rare whiskey, rum, gin, brandy and agave spirits.
Dinner awaits at Louie on DeMun, a hopping woodfire Italian bistro in the nearby suburb of Clayton. The best seat is at the marble-topped bar, where you can interact with the casually charming staff. You can also ask for a glass of Italian wine, which is the perfect partner for a feast of mint-topped white bean hummus, tomato-burrata pizza or white wine mussels with garlic focaccia.
Take a lap around Concordia Park, steps away from Louie, as a sweet treat is calling just down the street at Clementine's Naughty & Nice Ice Cream. Featuring boozy flavors like Pink Champagne Sorbet and Maple Bourbon Pecan as well as "nice" recipes for all ages like Gooey Butter Cake and Italian Smokey Fig, this unique ice cream is worth the trip itself. But you need not travel to try it again; Clementine's will mail-order pints of the handcrafted ice cream to your doorstep.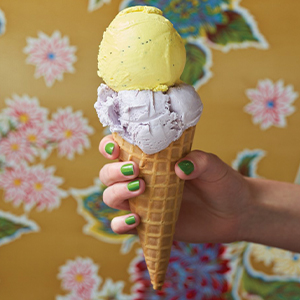 Clementine's Naughty & Nice Ice Cream serves some of the tastiest ice cream in the city; it's open in three spots, including downtown and in Clayton's business district.
---
Sunday
Breakfast is ready at Bowood by Niche, an airy cafe surrounded by plants that's part of the Niche Food Group, chef Gerard Craft's St. Louis restaurant collection. After placing your order for coffee and/or mimosas and soft scrambled cacio e pepe eggs, peek into Bowood Farms. You'll pass by this urban garden center on the way to your table, and can stock up on handmade gifts, garden gear or a plant as a souvenir.
Less than a mile away, keep the natural going at the Boathouse at Forest Park. Weather permitting, you can rent a paddleboat for a relaxing ride through the 22 acres of waterways.
To celebrate that successful voyage, pop over to the Ritz-Carlton Spa to indulge in a Missouri Red Rock Massage. The 80-minute treatment is inspired by the volcanic rocks that create some of Missouri's most awe-inspiring bluffs. Sweet orange and Missouri red granite therapies are said to soothe muscles and relax the mind and body. It's a nice way to prepare for an evening flight.
Before heading to the airport, it's time to try one of the city's signature foods, "T Ravs," also known as toasted ravioli. You can find that at STL Toasted, one of many locally run diverse stalls at the City Foundry Food Hall. Also find Indian, Brazilian, Afro-Caribbean and Creole fare here to sample before jetting back home.
---
Check Out These Free St. Louis Gems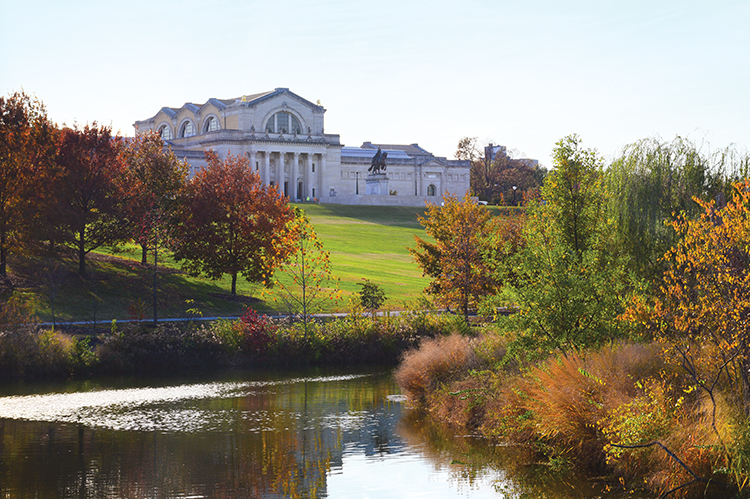 St. Louis Art Museum
Due to the Busch family's deep ties in the city — and their massive earnings from their beer empire Anheuser-Busch — a tour and a beer tasting at Grant's Farm has been free for more than 60 years. In 1971, voters in St. Louis City and County approved a special tax to fund the zoo and art museum. In the 1980s, additional venues were added to the Zoo Museum District. Each property owner annually pays about 25 cents for every $100 assessed in property taxes to ensure these amenities are accessible to residents and visitors alike. To this day, all of these attractions offer free admission every day they're open:
St. Louis Zoo
St. Louis Art Museum
Missouri History Museum
St. Louis Science Center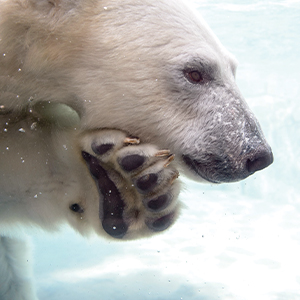 St. Louis Zoo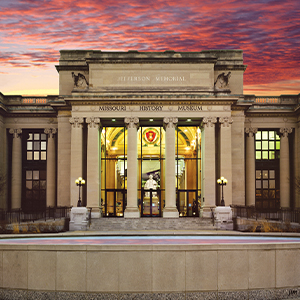 Missouri History Museum