This year, see vehicles from 12 different exhibition classes, including antiques, exotics, and even motorcycles at the Des Moines Concours d'Elegance.
Writer: Hailey Allen
Photos: Brent Isenberger Photography
The Des Moines Concours d'Elegance, the annual car show on the weekend after Labor Day, takes enthusiasts and newbies alike on a colorful road trip through automotive history. This year's party rolls into town Sept. 8-10.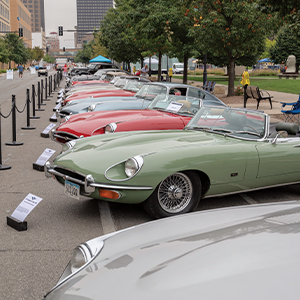 You may not see a DeLorean, but you'll certainly feel like you're driving back in time. More than 150 vintage, classic, collectible and muscle cars will be parked around the Pappajohn Sculpture Park during the showcase on Sept. 10, which is free to the public. It's a fitting location: In the early 1900s, several automobile dealerships lined the same stretch of downtown between Grand and Locust in an area once known as "Auto Row." (The building that now houses the restaurant Americana was once an auto showroom and still has big, beautiful front windows.)
The 23rd annual concours, which borrows its name from the French word for "contest" or "exhibition," is hosted by the Iowa Automotive Heritage Foundation, a nonprofit that promotes the state's automotive history. The event relies heavily on volunteers, merchandise sales and sponsorships to keep admission free, and each year some of the proceeds are donated to the Children's Cancer Connection.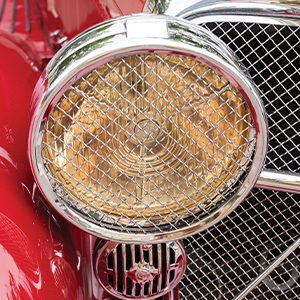 Donations are accepted during the Sept. 10 exhibition, as well as the ticketed gala on Sept. 8 at the Stine Barn in West Des Moines. In between, on Sept. 9, registered drivers will rise early for the Heartland Driving Tour along a historic countryside highway before heading downtown for an evening banquet at Allora, across from the sculpture park.
Julie West, who serves on the planning committee and leads its promotional efforts, said few events like the concours remain in the Midwest, so the one in Des Moines annually attracts competitors and fans from neighboring states and, this year, as far as Colorado and Mississippi.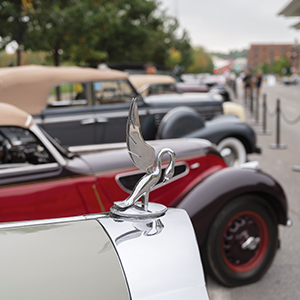 "We draw people from all over," West said. "We regularly see 15,000 to 17,000 people come through, and we're hoping to increase that this year with some new events and activities."
This year, for example, visitors can see and take photos with a Model T. There also will be a radio-controlled race track for anyone who feels a need for speed — in miniature. A jumbo screen and park-wide sound system will broadcast interviews featuring competitors, judges and guests.
West noted that you don't have to be a "car person" to enjoy the event. Just scooping the loop on foot, spotting a car that a parent or grandparent used to drive, and sharing stories can make the day special.
For all the details, visit desmoinesconcours.com.