The slight champagne tint in this bracelet follows the colored stone trend popular in engagement rings (Schaffer's, $483).
Producer and Stylist: Bethany Arganbright
Photographer: Duane Tinkey
We shopped the city for the most trend-forward accessories and discovered that many brides are forgoing necklaces and instead choosing ornate earrings, hair pieces and bracelets to accent their look.
Bonus: Even if you're not the bride, you'll find ideas here to add dazzle to almost any outfit.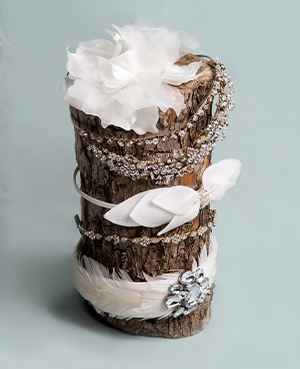 These headbands and tiaras offer alternatives to traditional veils. Consider your hairstyle, neckline and overall wedding vibe when selecting. From top: floral clip (Schaffer's, $90); jeweled tiara (Dornink, $113); satin headband (Bridal Boutique, $175); feathered headband (Dornink, $60).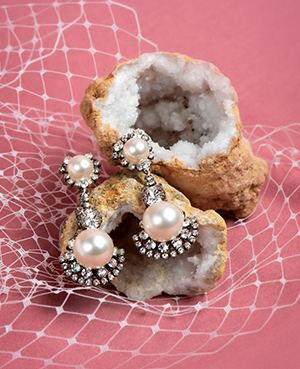 These pearl earrings make a statement, so you can keep the rest of your accessories simple (Schaffer's, $230).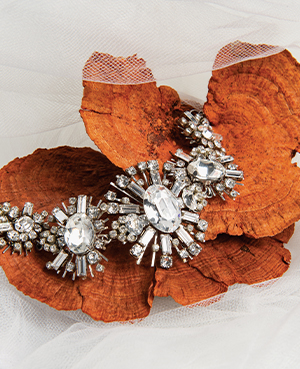 This art deco bracelet might steal the show from your ring finger (Schaffer's, $334).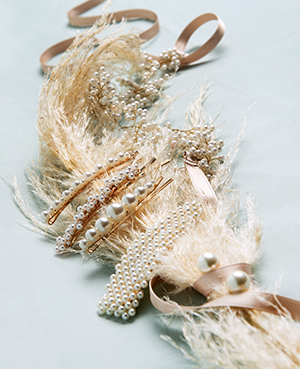 Update your up-do with pearl headbands, hair clips and wraps. Add a pair of pearl earrings for the perfect sparkle. From top: pearl hair wrap (Dornink, $87); pearl clips (Von Maur, $15); pearl earrings (Von Maur, $285).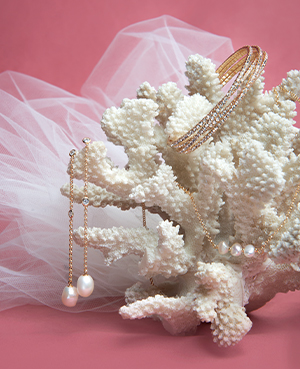 Try an elegant take on classic pearl jewelry with affordable seed pearls amid the classic sparkle. From left: earrings (Von Maur, $42); bracelet (Von Maur, $32); necklace (Von Maur, $78).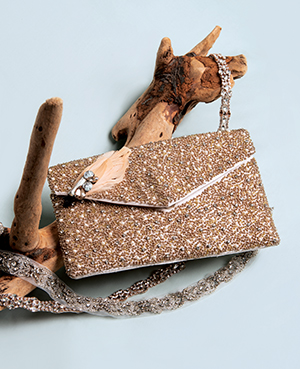 Keep your lipstick and other personal items close at hand with a beaded clutch, complemented by other beaded accents. Clutch (Von Maur, $50); feathered hair clip (Dornink, $29); beaded belts (Schaffer's, $480).