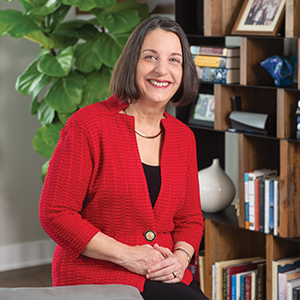 Although I've had more takeout and patio meals than I've had in my entire life (no joke!) since COVID, I avoided inside dining until mid-May. On that night, when my husband and I walked into Table 128, I felt positively giddy, a feeling that lasted throughout the outstanding dinner, a feeling that I relished.
I look forward to having that kind of experience again and again this summer—and there will be no better time for that than during Restaurant Week. This year's event, Aug. 20-29, will include 27 of our city's top restaurants. Expect warm welcomes, fantastic food and unbeatable deals. To find out who's participating, click here—and then start making your plans!
Summer is the peak season for food, of course, and we celebrate it in other ways in this issue as well. You'll discover a recipe for watermelon salsa, the best ice cream shops, the sparkling tea trend and global grocery stores.
There is one thing you won't find, though: After nearly five years of writing "One Word After Another With James A. Autry," well-known author, poet and former Meredith Corp. exec Jim Autry has decided to step away from regular column writing. Working with Jim has been one of the highlights of my time as dsm editor. A true Renaissance man, he's not only one of the finest writers I know, but he has continued to produce poetry, novels, nonfiction books and magazine pieces well into his 80s. That drive to keep creating is inspiring to me, and I'm immensely grateful he shared his talents with dsm.
Another octogenarian who inspires me is, of course, our company chairman, Connie Wimer. She founded dsm in her 70s, at an age when other people would have settled into retirement (a word I'm convinced has never been a part of Connie's lexicon). In recognition of her phenomenal contributions to the magazine publishing industry, Connie this spring was honored with the Milton W. Jones Lifetime Achievement Award from the City/Regional Magazine Association (CRMA). But this award hardly means she's done; Connie continues to innovate and lead our company with energy, enthusiasm and vision.
As COVID loosens its suffocating grip on our city, all of us on the dsm team are looking forward to seeing you in real life (remember that?) at concerts and cultural performances, at festivals and fundraisers, at shops and attractions—and, certainly, during Restaurant Week. Cheers to summer 2021!