The campus includes a series of buildings as part of the original mill, with the 65-room boutique hotel offering numerous amenities, such as a restaurant and two bars. 
After living 20 years in California, photographer Jill Neil and her husband, Luke, moved back to Greater Des Moines and have been rediscovering some of the state's gems. Last December, the couple enjoyed a kids-free overnight at the new Hotel Millwright in Amana, housed in an 1850s woolen mill. While there, Jill shot the photos featured in this story; see her complete blog entry at jillneilphotography.com.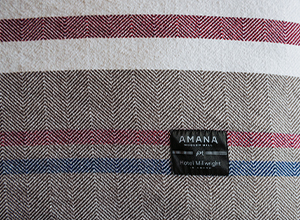 Textiles from Amana Woolen Mill add character and texture to the hotel beds. The mill shop is located just a quick walk away; there's also an on-site retail space.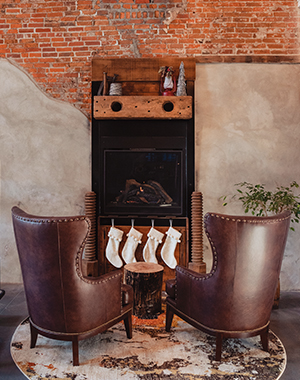 Jill and Luke Neil found the cozy lobby fireplace a perfect spot for a happy hour drink.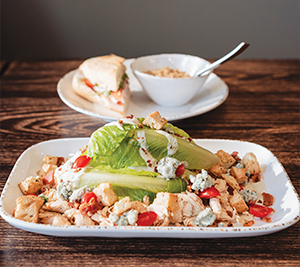 The restaurant's wedge salad features Amana bacon and Maytag blue cheese.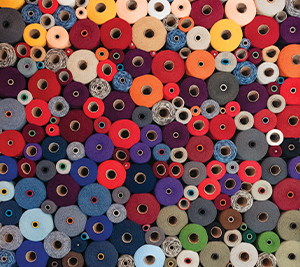 "There are beautiful art installations throughout the hotel paying homage to the property's rich textile history," Jill Neil says, including this display of thread spools.