Founded in 1843, Stillwater, Minnesota, exudes vintage charm. It's sited on the St. Croix River across from Wisconsin. 
Writer: Hailey Allen
Photography courtesy of discoverstillwater.com
Once you've explored St. Paul, hop in the car and head northeast, and in just about the time it takes to binge an episode of the "Crime Junkie" podcast, you'll find yourself in Stillwater, Minnesota, a town of about 19,000 people along the St. Croix River. Chris Diebel, founding partner of Bubba restaurant and the director of public affairs for the Iowa Business Council, has been visiting the relaxing river town with friends and family for some 18 years. Here are his recommendations for the best experiences in the town that's closer to his heart than it is to the Wisconsin border.
Where to stay: The Lora Hotel downtown is located along the St. Croix River near the end of the historic Main Street. Housed in a former brewery that was built into the bluffs in 1868, the 40-room property has some of the original stone walls. For longer stays, Diebel recommends renting one of the many Vrbos sprinkled along the riverfront. One in particular, the Castle on St. Croix River, is a can't-miss opportunity, he says: "It's a historic old stone structure, and it's got a really nice kitchen."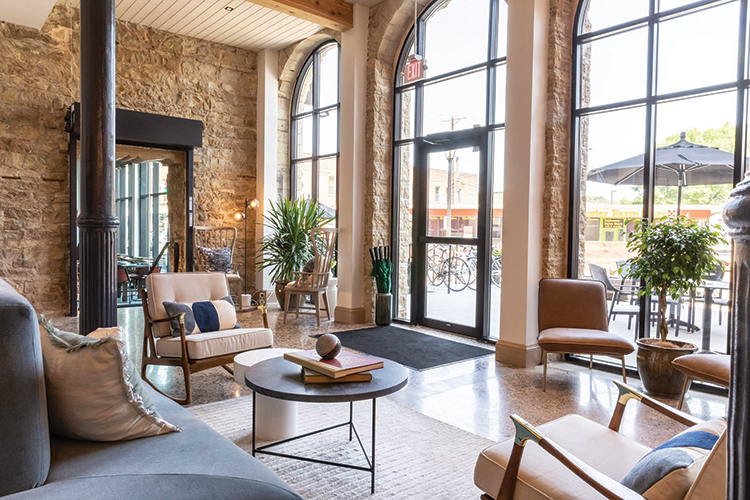 Lora Hotel
What to do: Whether you're staying downtown or closer to the river, be sure to wander up and down Main Street, where you'll discover more than 100 locally owned businesses selling antiques, books, jewelry, specialty food items and much more. 
Diebel's favorite way to pass the time, however, is getting out on the water. The Stillwater Boat Club has half-day pontoon rentals, so "you can just go out and putter," he says. "It's a very wide river, but there are sandbars [where] you can stop and go wading."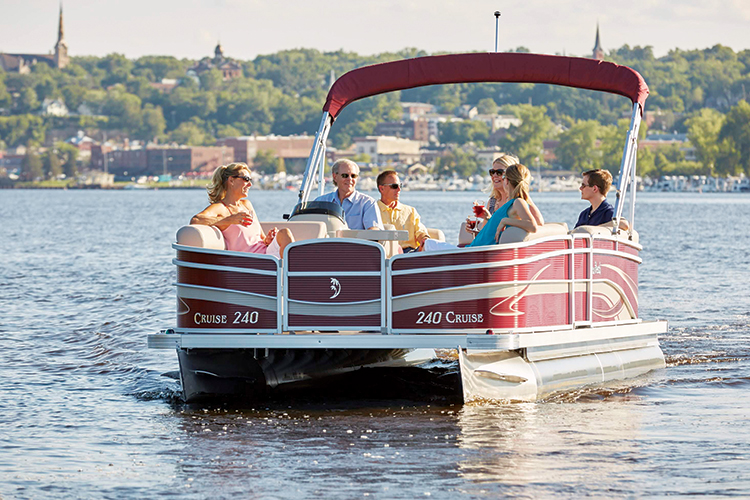 Stillwater Boat Club
He also enjoys popping over to Hudson, Wisconsin, a quick boat ride across the St. Croix River (which marks the border between Minnesota and Wisconsin). A city covering just over 7 miles, Hudson offers even more local shops and restaurants to explore, Diebel says.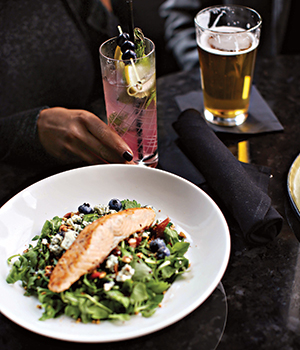 Where to dine: If you're staying at the Lora Hotel, Diebel suggests checking out the attached restaurant, Feller, and its cocktail lounge, the Long Goodbye. Both feature Minnesota-sourced ingredients and locally distilled spirits. Regional specialties include smoked walleye fritters, elk burgers and braised venison ragu. 
Lolo American Kitchen is another of Diebel's go-to restaurants for its fun atmosphere (see the chefs work their magic up close—part of the kitchen is located right behind the bar) and dishes like Korean fried chicken wings and bacon-wrapped hot dogs. It's ranked as the No. 1 restaurant in Stillwater on TripAdvisor. 
On the Hudson side, Pier 500 overlooks the St. Croix River and makes a perfect boat stop for afternoon snacks. "You can sit out in the summertime on their big patio and just watch the boats go by," Diebel says. "They have these smoked Gouda nachos that are delicious." 
Also in Hudson is Barker's Bar and Grill, the spot for cheese curds and bloody marys. "You're in Wisconsin, you have to get cheese curds!" he says.
While Diebel enjoys the local dining scene, he says some of his best Stillwater memories are from cooking big dinners with friends in their rental house. He suggests shopping at Pinch 'n Rub Spice & Tea Hub in Stillwater and RJ's Meats in Hudson. RJ's "does really nice custom cuts of whatever meat you like," he says. "It even has a meat vending machine out front if you need meat on the fly." 
After cooking, "farm out dessert to the St. Croix Baking Co. because they do it way better than you could anyway," Diebel says with a laugh. They offer artistic cakes and macaroons as well as classics like croissants and muffins. 
For drinks, "sip on a great whiskey that you found in a cave." Casanova Liquor is a store located in what used to be a brewery built into the side of a cave in 1870. "It has a really extensive whiskey selection," Diebel says, "and I'm always looking for things that are hard to find in Iowa." 
To learn more: discoverstillwater.com