The indie pop band Japanese Breakfast will perform at this year's 80/35 Music Festival.
1.
Some 50 bands—and an expected 30,000-plus music lovers—will help mark the eagerly awaited return of the 80/35 Music Festival July 8-9 at Western Gateway Park downtown. Presented by the Des Moines Music Coalition, the festival will showcase local, regional and national acts on five stages (four of them free). About half the acts, including hip-hop artist B.Well and "American Idol" winner Maddie Popp, are either based in Iowa or have ties to the state. Headliners are singer-songwriter Father John Misty on Friday and international pop star Charli XCX (pictured below) on Saturday. Tickets are available through midwesttix.com; find more info at 80-35.com.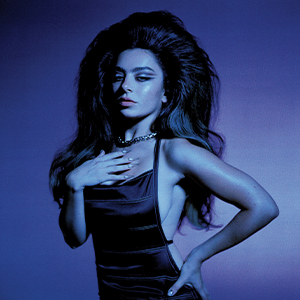 Charli XCX's music has been described as alternative pop, electropop and pop funk. The English singer-songwriter will headline the 80/35 Music Festival July 9.
2.
After a two-year hiatus because of the pandemic, Jazz in July is back. The free concert series, presented by Hoyt Sherman Place, will be July 12, 19 and 26. Bring a blanket or lawn chair to enjoy the opening acts, who will perform at 6 p.m. on the Hoyt Sherman lawn. Then move inside to the theater for 7:30 p.m. concerts by headliners Yaala Ballin (pictured below) and her trio (July 12), Gabriel Espinosa Band (July 19) and Marilyn Maye (July 26). More details: hoytsherman.org.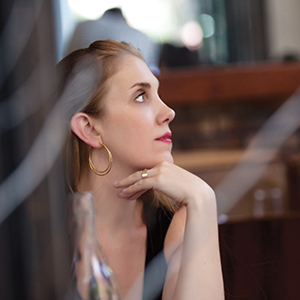 Jazz vocalist Yaala Ballin is critically acclaimed for her rhythmic control, spirited tone and polished delivery. She'll perform with her trio July 12.
3.
To celebrate its 50th anniversary, Gateway Dance Theatre will present "Shakuntala" July 7-9 at Jamie Hurd Amphitheater in West Des Moines. The ancient tale from India follows the story of a young woman who is raised in a secluded hermitage and falls in love with the king. Featuring a local cast of about 20 diverse performers, the show will incorporate colorful costumes, world music and international dance styles. Performances begin at 7:30 p.m.; visit gatewaydance.org to learn more.
4.
Based on Harper Lee's Pulitzer-Prize-winning novel, "To Kill a Mockingbird" will play the Des Moines Civic Center Aug. 23–28. The show, set in a small Alabama town in the mid-1930s, follows attorney Atticus Finch as he defends Tom Robinson, a Black man wrongly accused of assaulting a white woman. Richard Thomas will portray Finch; the actor is perhaps best known for playing John-Boy in the 1970s television series "The Waltons." The production, which the New York Times called beautiful and elegiac, is being presented by Des Moines Performing Arts. Visit dmpa.org for info and tickets.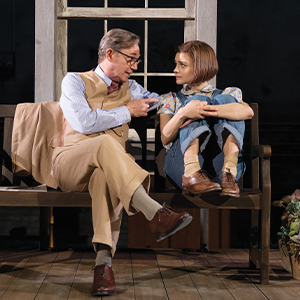 Richard Thomas portrays Alabama attorney Atticus Finch and Melanie Moore plays Scout Finch in "To Kill a Mockingbird." Photographer: Julieta Cervantes.
5.
We certainly didn't need any more evidence of Lauridsen Skatepark's dynamic impact on the city, but we were still thrilled when the Dew Tour announced its return for the second consecutive year. The pro skateboard competition, July 29-30, will feature the world's top skaters, including a dozen-plus Olympians. What's more, the event will include a festival adjacent to the skatepark with a public skate track, food and beverages, pro athlete meet and greets and more. The competition and festival are free and open to the public. Learn more: DewTour.com.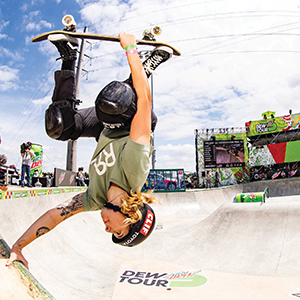 Returning to Des Moines in July, the Dew Tour is expected to draw some of the world's top skateboarders.
6.
After years of preparation and months of special related events, Des Moines Metro Opera continues its showstopping 50th anniversary Summer Festival through July 24 at Blank Performing Arts Center in Indianola with performances of "Porgy and Bess," "A Midsummer Night's Dream" and the DMMO-commissioned "A Thousand Acres." DMMO also is collaborating with Pyramid Theatre Company to present the new work "American Apollo" July 20–23 at the Des Moines Art Center. For tickets and more info, visit dmmo.org, and to read additional dsm coverage of the groundbreaking season, click here.
7.
The popular Shakespeare on the Lawn series at Salisbury House & Gardens returns this year with "King Lear," which Iowa Stage Theatre Company will perform July 13–17 at 7:30 p.m. Matthew McIver, Iowa Stage's artistic director, told dsm the play was chosen to coincide with Des Moines Metro Opera's commissioned production of "A Thousand Acres," a modern retelling of the Shakespeare tragedy. For tickets and additional details, go to iowastage.org or salisburyhouse.org. To learn more about the production, read our story from the January issue here.