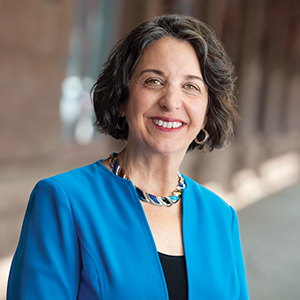 All the evidence—from anecdotal to analytical—points to one thing: You, our readers, love dining out and knowing the latest restaurant news. That's why we created Restaurant Week 15 years ago, and why you should mark the dates of this year's event, Aug. 19-28, on your calendar now. 
Thirty-three of the city's best eateries are on board this year, including some that haven't previously participated, such as Fleming's Prime Steakhouse and Wine Bar in West Des Moines. A few changes have been made—for instance, restaurants will offer a range of prices, instead of one set price—to ensure you have a top-quality dining experience. We also revamped our Restaurant Week section (see here) with refreshed content and a new design, thanks to the creative efforts (and hard work!) of managing editor Beth Eslinger, photographer Duane Tinkey, design director Annabel Wimer, assistant editor Hailey Allen and contributing writer Karla Walsh. 
Wherever you decide to dine, don't forget to share your experiences with us! Tag us in your posts with the hashtag #dsmrw22 or @dsmrestaurantweek. Starting in early August, check our website, dsmrestaurantweek.com, for the special menus chefs are creating for the 10-day event that includes two weekends. 
Also in this issue, you'll find a story related to that other August food event—the Iowa State Fair (read here). Cookbook author and dsm contributing writer Wini Moranville covers "Baking Blue Ribbons: Stories and Recipes from the Iowa State Fair Food Competitions," a new book by Kay Fenton Smith and Carol McGarvey that chronicles the history of fair food competitions, starting in 1854. The book's recipes and stories are sure to evoke misty-eyed memories, especially if you grew up in Iowa. 
Fast-forward to today, and you'll also meet chefs, cooks and growers who are elevating the contemporary food scene, such as Local Shroomery owner Kimberly Baishnab (read here) and Lyssa Wade of Veggie Thumper, who serves vegan fare in the Beaverdale neighborhood from a colorful tricked-out school bus (read here). 
Wherever and whenever you eat out, plan to pair the outing with one of the many events happening over the next two months. I remember a time, not that long ago, when summer was an arts and cultural dead zone. No more. Today, you can pack your calendar with music, dance, theater and more; click here for some ideas. 
We look forward to seeing you around this summer, whether on the lawn of Salisbury House & Gardens for "King Lear," downtown for 80/35 or at Hoyt Sherman Place for Jazz in July. And, of course, we'll see you at restaurants throughout the city as you enjoy the vibrant cuisine chefs will be serving for those special 10 days in August. Buon appetito!