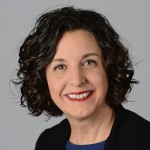 New year, new doings at dsm—starting with our editorial team. I'm pleased to announce that Larry Erickson has joined the magazine as managing editor. Larry, whom I've known longer than I care to admit, has had a distinguished publishing career. His experience includes working for newspapers (The Des Moines Register), magazines (Country Home, Better Homes and Gardens and more) and books (Meredith Corp.) in a variety of reporting, senior writing and executive editing positions. For the past few years, Larry has served as contributing editor for ia magazine, our annual statewide magazine, as well as for dsm. We are thrilled to have him on board. You can contact him at larryerickson@bpcdm.com.
You'll see what else is new at dsm as you dip into this issue. We're introducing several departments we're confident will interest and intrigue you:
How I Got Here
Several months ago over coffee, contributing writer Tim Paluch and I discovered that a similar idea had been brewing in our brains. Fascinated by people's life journeys, we decided to ask local leaders to share first-person accounts of, essentially, how they arrived at whatever point they are in their lives and what they've learned along the way. For this issue, Tim sat down with state legislator and Creative Visions founder Ako Abdul-Samad, who opened up about the trials and triumphs of his life, from dealing with the shooting death of his son, to battling brain cancer, to finding hope and healing in his spiritual life and in serving others. Read it here.
Roadworthy
For this department, contributing writer Chad Taylor not only will test-drive the newest cars but also keep you up to date on auto industry trends. Click here to find out his take on the 2016 Mercedes-Benz SUVs.
Insider's Guide
Our readers love to travel—and they do it frequently. But in covering the topic, we wanted to avoid simply reiterating the type of information you can find in any travel guide. Instead, we're asking readers for their insider tips on the best ways to enjoy their favorite destinations or their adopted second cities where they have a residence. (If you're a frequent traveler to a specific locale, I'd love to hear from you; email me at dsmeditor@bpcdm.com.) For this issue, artist and Drake University professor Ignatius Widiapradja shares his favorite spots in the cosmopolitan city-state of Singapore. Read it here.
We've also tweaked a few other departments: On the back page, where for many years we've showcased a piece of art by a local photographer or artist, we've added a "closing thought."  And on our bookshelf page, we're including books that are on our readers' nightstands. (What are you reading? And what do you think about it? Let me know: dsmeditor@bpcdm.com.)
Look for more changes and surprises in the next few issues. In the meantime, all of us on the dsm team wish you a new year full of success and joy!