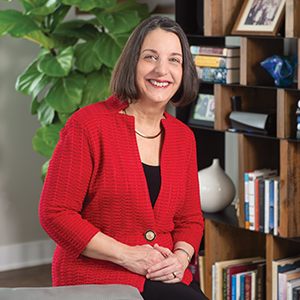 At dsm, our focus is on all things Greater Des Moines as we seek to cover the intriguing people, places and things that make our community such a great place to live.
Despite our love affair with the city, though, we sometimes want to, well, leave it for a bit. The pandemic obliterated travel plans for nearly everyone; my husband and I, for instance, last year canceled trips to Key West and Italy and instead drove to a remote northern Minnesota lake for a four-day getaway—and that's the sum total of our travel since February 2020.
But as vaccinations move along, the outlook for summer travel grows brighter by the day. With that in mind, we produced a special section on road trips we know you'll enjoy. Jane Burns, a former Des Moines Register reporter who now lives in Madison, lets us in on how to get the most out of 36 hours in Wisconsin's capital city, where the outdoors reigns (read here). But don't rush to get there; instead, follow one of managing editor Beth Eslinger's meandering routes through our state (read here). You may be surprised by what you discover, whether you stop to eat cheese or admire architecture, grab a brew or paddle a river.
---
I first met Michael Egel in 2013, when he was named general and artistic director of Des Moines Metro Opera. While it would have been intimidating for anyone to follow in the footsteps of the late Robert Larsen, the company's legendary co-founder, Egel met the challenge with aplomb.
Indeed, DMMO's innovation has been continual over the past eight years, and we at dsm are pleased to be the first to announce the latest—and biggest—example of that: a $1 million commission of "A Thousand Acres," based on Jane Smiley's Pulitzer-winning novel, which the company will present during its 50th anniversary season next year. Read about the fascinating project here.
---
Following the regular issue of dsm, you'll find this year's annual edition of Inclusion. We remain dedicated to elevating and celebrating our community's rich diversity, especially in a time when diversity, equity and inclusion are at the forefront of our nation's, and our community's, consciousness.
When it comes to this year's Inclusion stories, I'm like a mother who simply can't choose a favorite child. I love them all (and I promise you will, too). Still, I was especially moved by the story by Rachel Vogel-Quinn on mothers who came to Iowa as refugees and their daughters (read here). Despite the unimaginable hardships they've endured, these women not only have built new lives here but have helped others along the way. I hope our city will continue to open its heart to immigrants, who ask for so little but add so much to the fabric of our community.