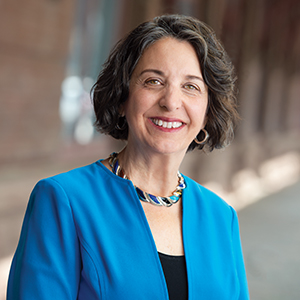 Toward the beginning of this issue and then again at the back, you'll find two features we haven't been able to run since the pandemic hit: Out and About and rsvp. While virtual events are still going on—and, as I write this, the delta variant is spreading at an alarming rate—we're excited by the number of in-person shows, fundraisers and festivals that are happening across the metro.
Spotlighting our community's nonprofit sector, rsvp has always been a reader favorite as it provides a fun peek at who was where. I encourage you to send us photos of your event that we can consider for publication. For (easy!) instructions, click on "submit photos" on the menu bar at the top of dsmmagazine.com. The deadline is two months before publication.
Like a lot of organizations, dsm is planning virtual, hybrid and in-person events for this fall. Our unveilings, I'm thrilled to report, are back to in-person parties. Exec 1 Aviation was the location of our first one in June (view here) for the July/August issue, and Silent Rivers Design and Build and Olson-Larsen Galleries are hosting the soiree for this issue.
However, our LGBTQ Legacy Leaders event will be virtual, making it easier for people from across the state to attend. We invite you to join us in recognizing Iowa's LGBTQ leaders, and an ally, who are dedicated to making their communities better and advancing equality for all. The free celebration will be Oct. 15 from 11:30 a.m. to 1 p.m.; register here. In the story here, you can read about the inspiring individuals we're recognizing.
In fact, this issue is packed with people who I promise will inspire you, such as, to name just a few, Dr. Heather Poskevich, a MercyOne emergency physician who is a champion bicycle racer (read here); Ruthie Jackson, whose considerable creativity in remaking her home on a budget will have you reaching for a paint can (read here); Cameron Sadeghpour, an award-winning photographer who also makes artfully crafted knives (read here); and Dawn Martinez Oropeza, who has launched a project that she hopes will improve the health of Latino residents (read here).
Indeed, whether you're interested in makers, dreamers, doers, or even partygoers, you'll meet plenty of people in these pages. And, hopefully, you'll also see them—and us—at an event, a performance, a park or anywhere else that helps make Greater Des Moines an interesting and vibrant place to live.