Start planning your next bucket list adventure through OLLI at Iowa State. Winter classes (starting in mid-January) include Egyptian insights.
To prep you for what's left of winter, we put together ways you can home school as a grown-up. Check out other stories on DIY projects around the home, boosting your artist acumen and upping your game in the kitchen. 
Producer and writer: Beth Eslinger
Zoom U
With about 50 classes each spring and fall, Drake University's RaySociety delivers something for every curiosity. The lifelong learning program allows members to do deep dives into topics such as history, the arts, math, religion, current events and Iowa's natural environments. Tech classes on iPhones and iPads are perennial favorites.
A $50 annual membership fee gives everyone access (while the program is aimed at age 55 and up, any age can participate and you don't need to be a Drake grad). Classes—many running three to four weeks—start at $30 for the entire session and are taught by Drake professors as well as area experts.
When the pandemic hit last spring, RaySociety quickly pivoted to online Zoom classes. "Our students were saying, 'We still want this; we want the engagement,' " RaySociety manager Tracy Beck says.
Beck notes the program doesn't repeat classes, so there's always something new. This spring they're planning 33 Zoom classes on topics such as Black Lives Matter, astronomy, Iowa geology and archaeology, as well as five social events. (This past fall had members touring and tasting at Winterset Cidery; we hear the pours were quite generous.)
Online instruction will likely continue even after the pandemic. "I can't imagine going forward with not doing Zoom," program coordinator Lisa Cooper says.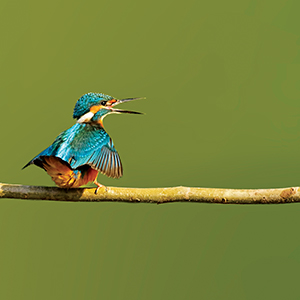 Class registration begins in early February for spring classes. (alumni.drake.edu)
OLLI at ISU is a similar program for adults age 50 and up. In fact, OLLI and RaySociety sometimes swap instructors, and some students participate in both programs. Annual membership and course fees are also part of the ISU initiative.
For their winter program (registration is open now, with classes running four weeks), OLLI is tempting students with virtual bucket list adventures to environs such as Egypt and Jordan, the Galapagos Islands, and Africa. Practicality is also a given with OLLI this winter—courses cover philanthropy, internet usage, climate change and more.
The program accepts registrations until the class is full. Their spring session runs eight weeks from mid-March to early May. (olli.iastate.edu)
Cool Courses at DMACC
Des Moines Area Community College's robust curriculum might surprise you. Courses are affordable (starting at $100) and not huge time commitments—many are 24 hours. You have the option of self-paced or instructor-led online education. Here are a few categories that piqued our curiosity.
Self Care: Meditation, mindfulness, stress management, nutrition and lifestyle coaching, and wellness and the environment are some of the options in DMACC's continued education curriculum.
Computer Mastery: Get schooled on starting your own website in WordPress, coding JavaScript and encoding Google Analytics, creating masterful Excel spreadsheets, and developing your own blog and podcast.
Business Acumen: For those wanting to start a new business in 2021, there's a class on it. Plus, how to integrate social media to generate buzz for the new endeavor. You'll even find coursework on sign language.
Art Appreciation: Budding photographers can perfect portraiture and nature shots. Writers can dig into fantasy, mystery and how to originate a life story. And music lovers can get a tune-up on theory and reading music.
Culinary Coursework: DMACC boasts one of the best culinary schools in the Midwest, and anyone can get in on the action by signing up for the college's culinary workshops. These one-day courses cover all kinds of cultures and topics, such as Japanese cuisine, basics of food and wine pairings, and healthy cooking techniques.
Just for Fun: Literally, there's a class on how to get funnier. We also like the idea of speedy Spanish or Italian and conversational Japanese. (For another foreign language option, try the Des Moines European Heritage Association.) If you've been redecorating, discover tricks to selling your old stuff on eBay. And for those obsessed with houseplants, you can take better care of those beauties and even kick-start a plant-based business. (dmacc.edu)